Welcome
This is a stunning farmhouse villa with spectacular views, superb private pool, one acre garden and 7 acres of cornfields. All for your exclusive use.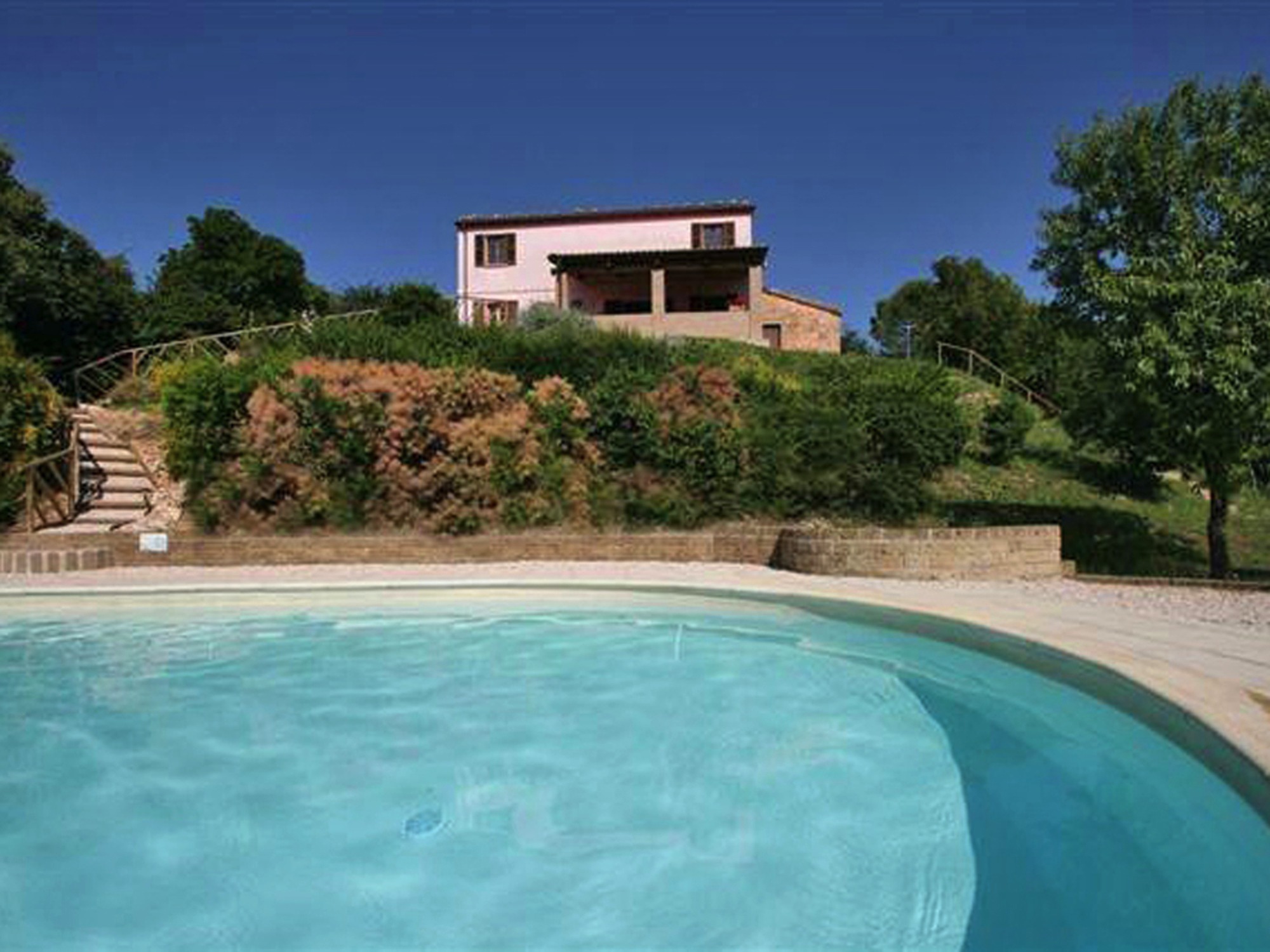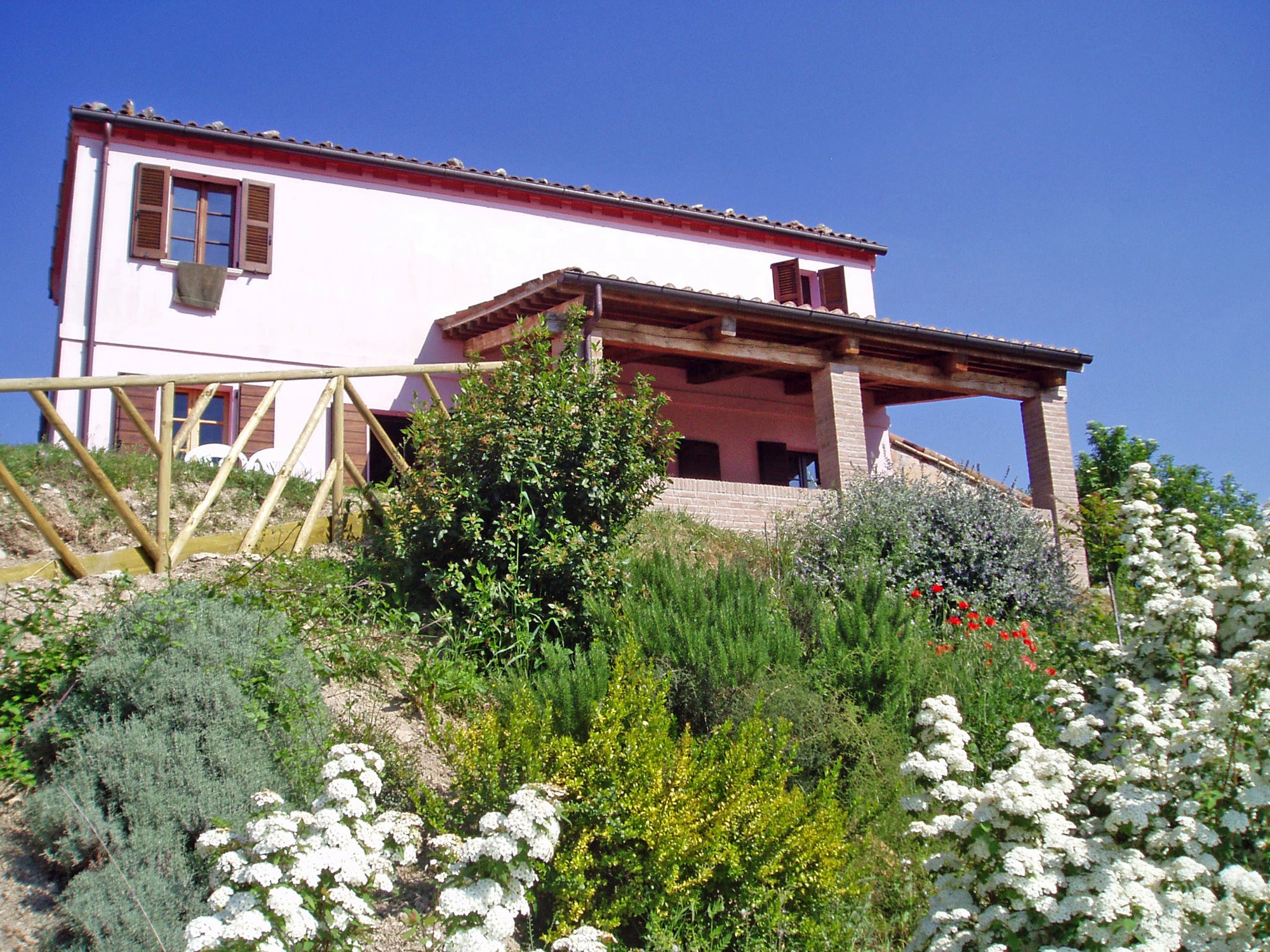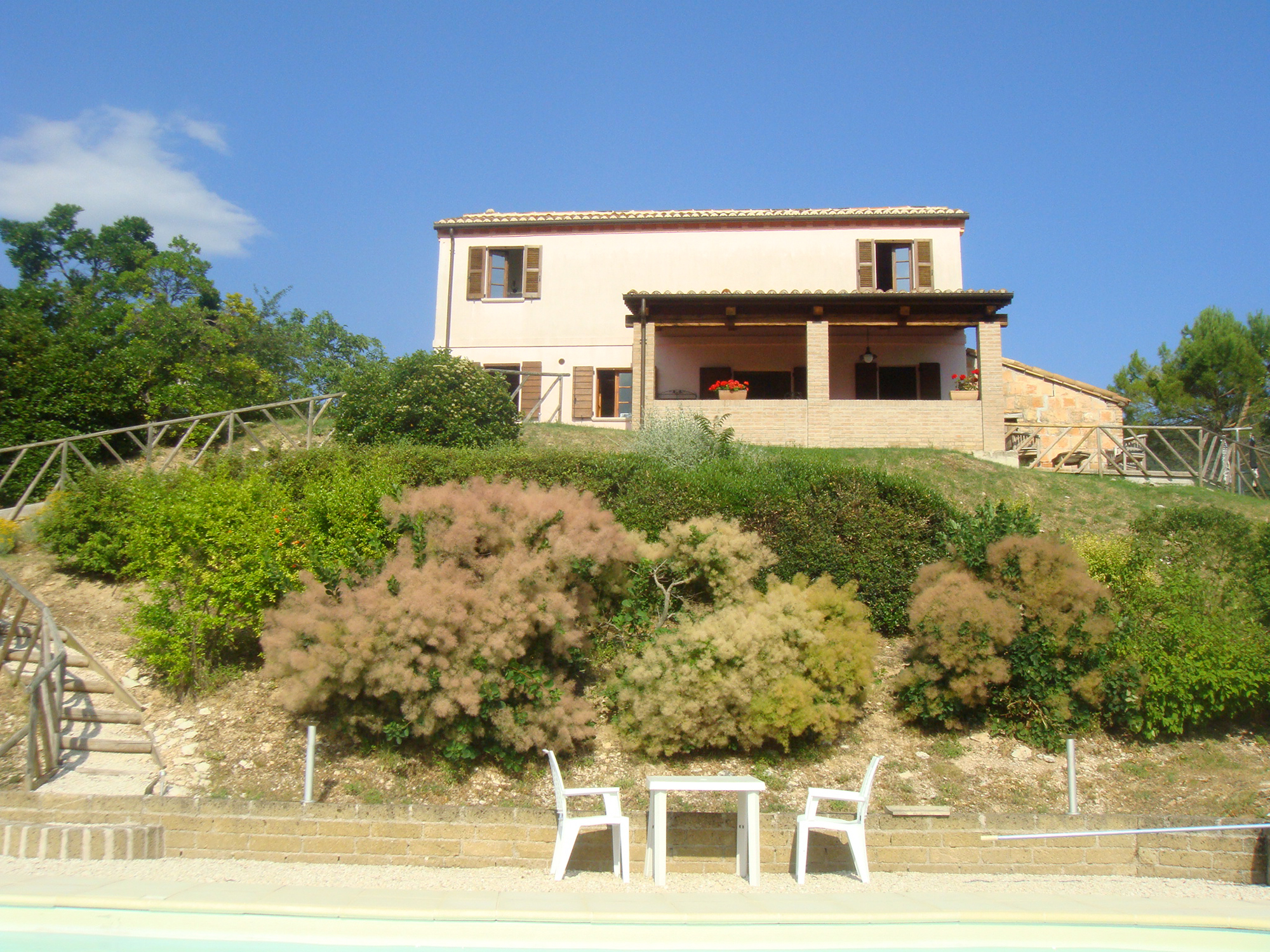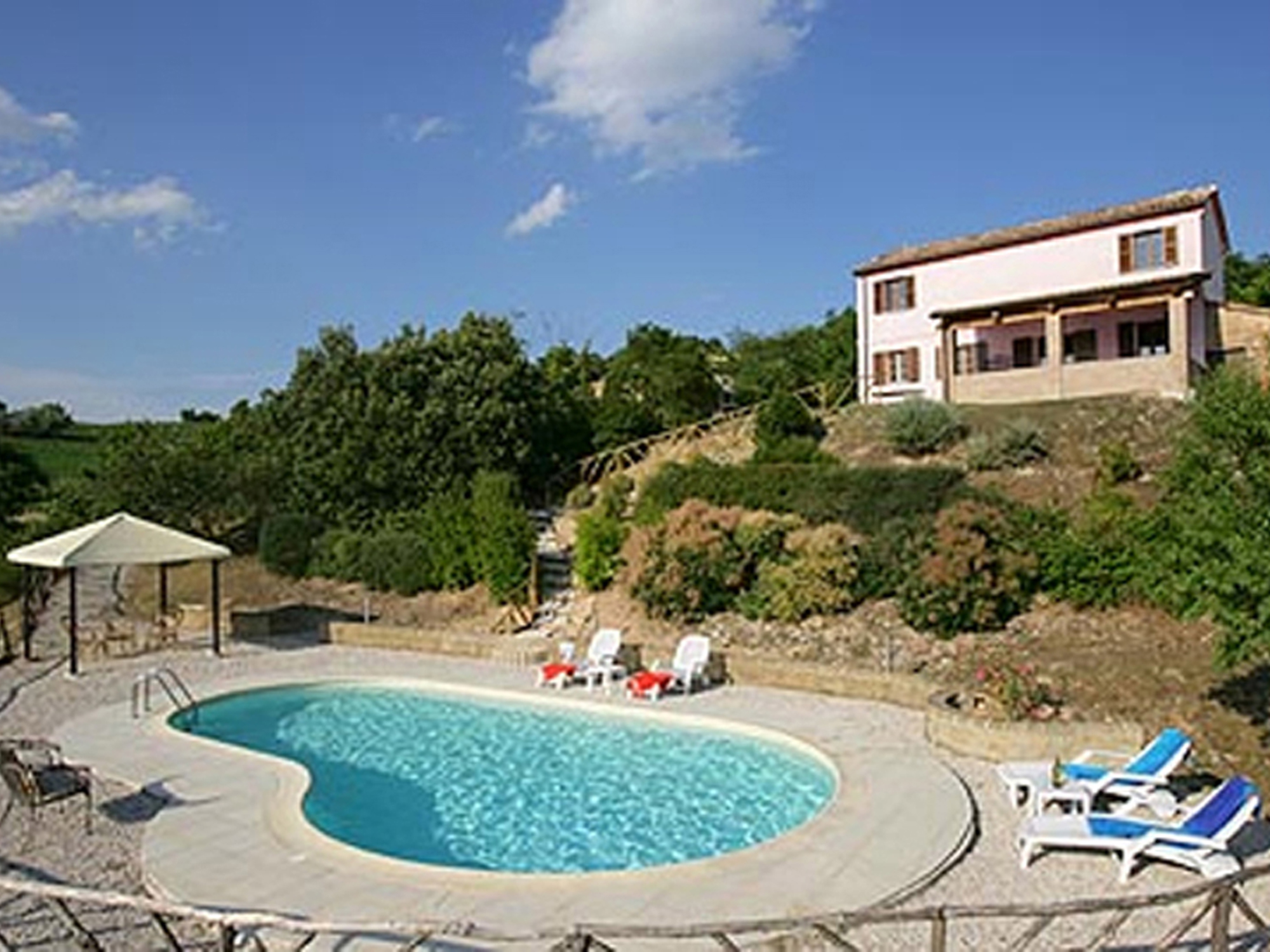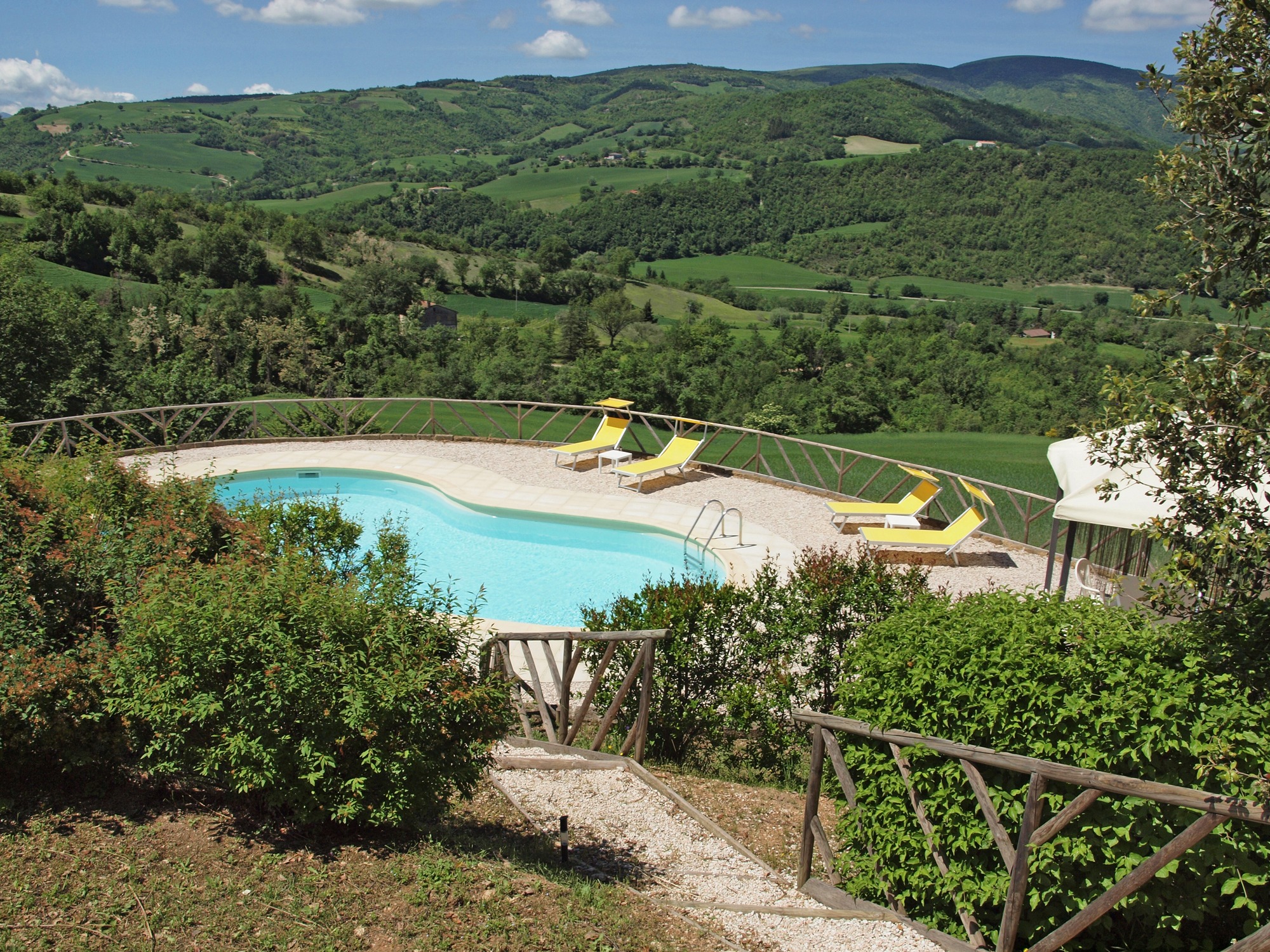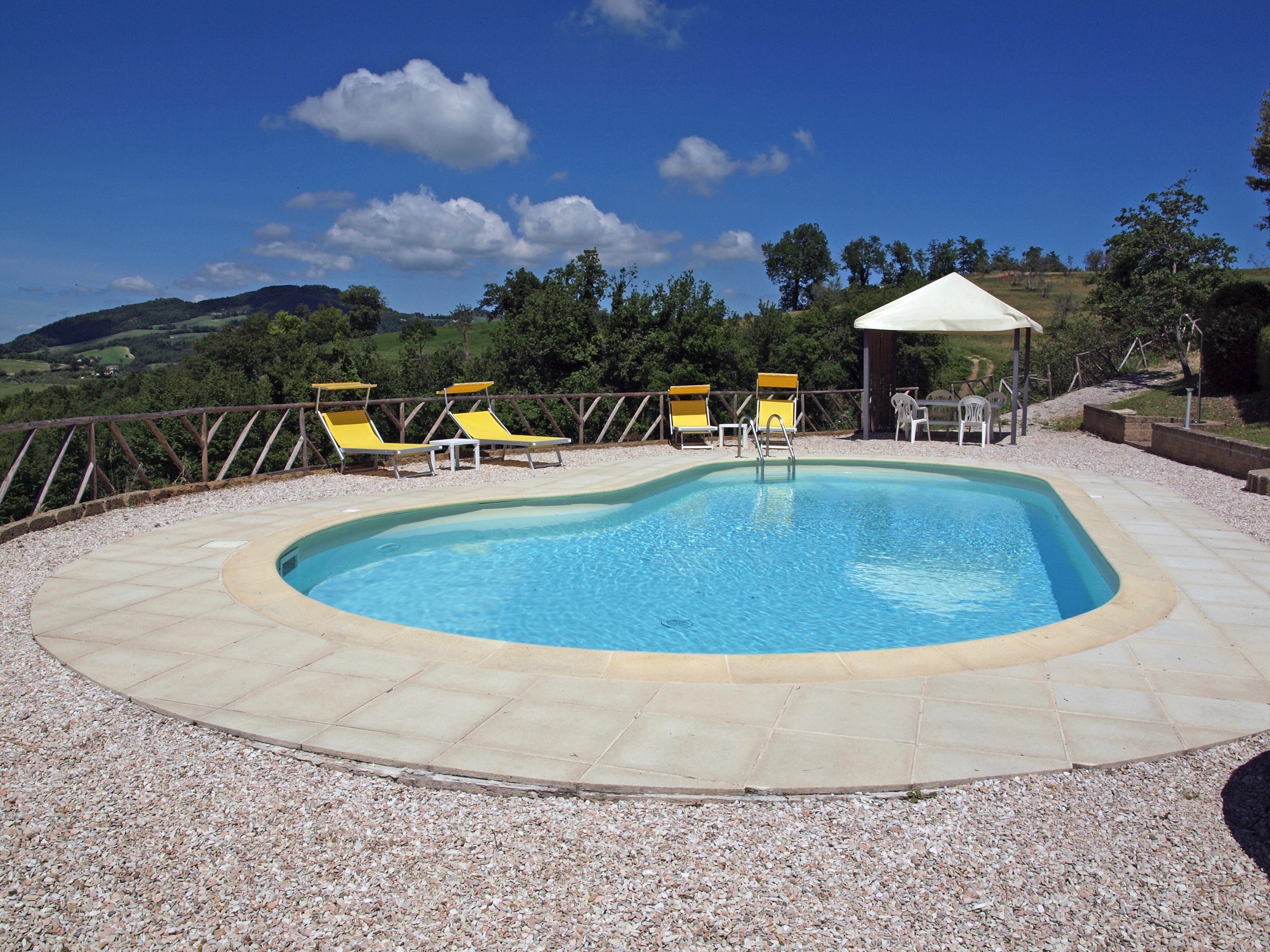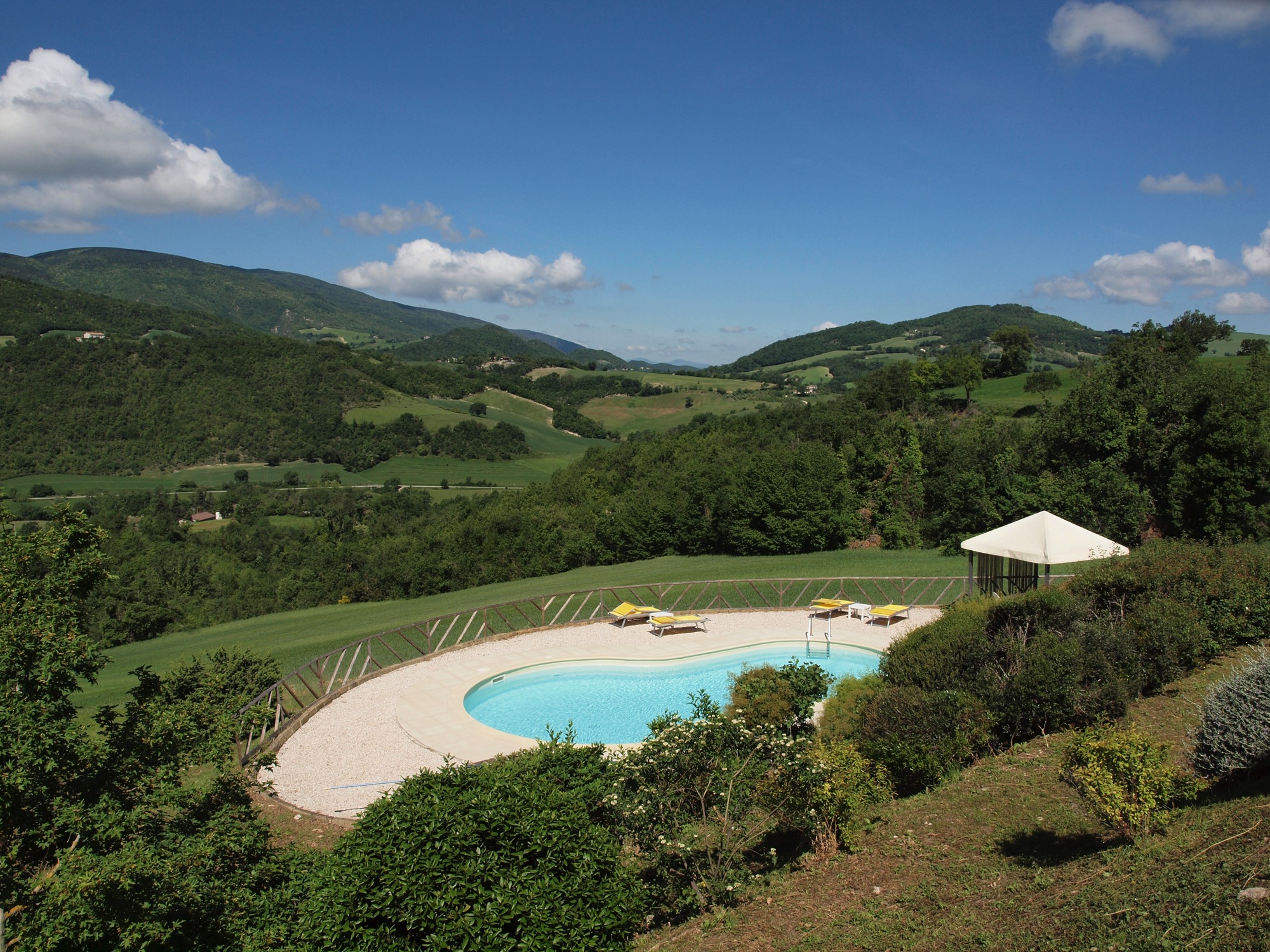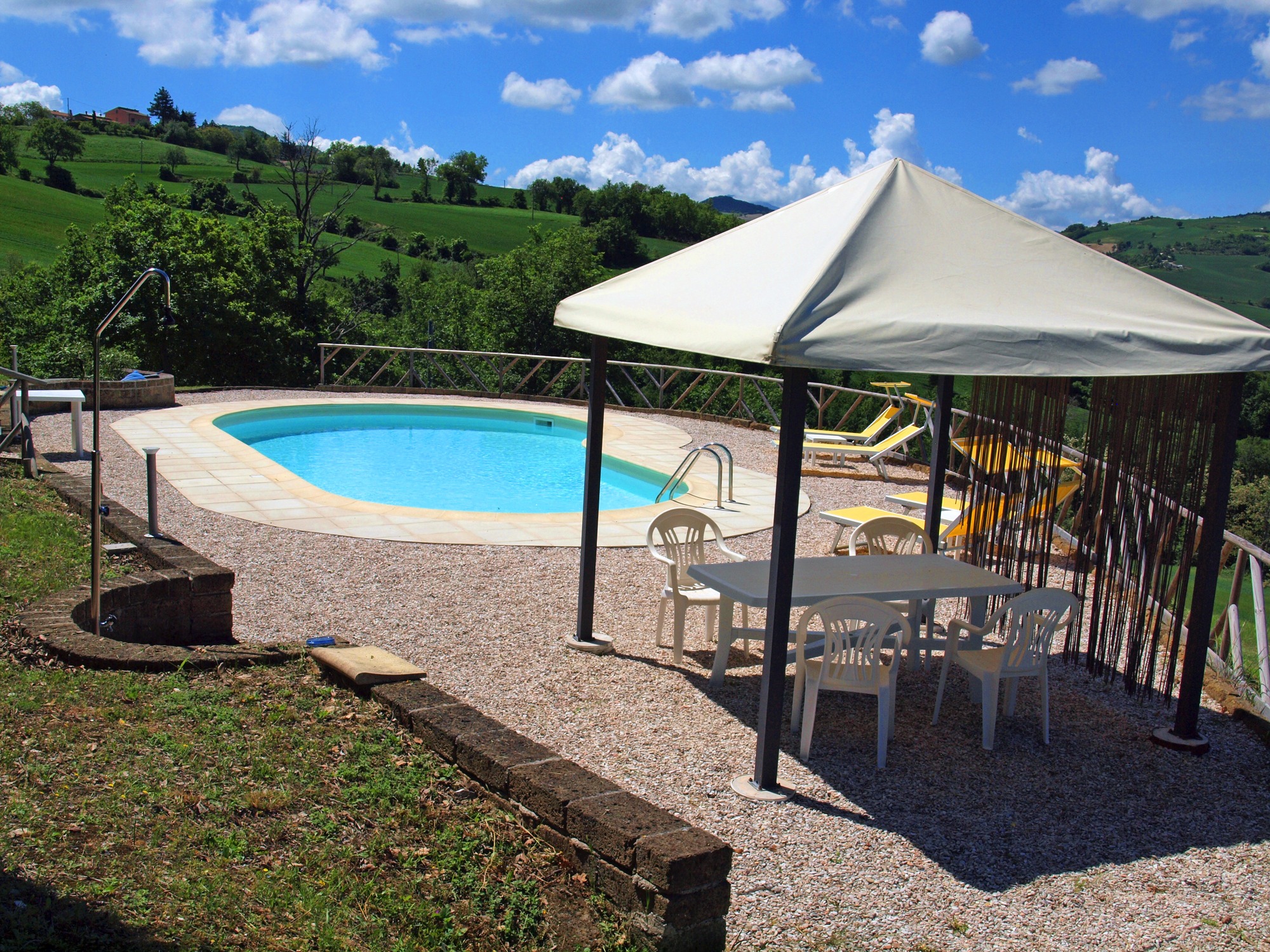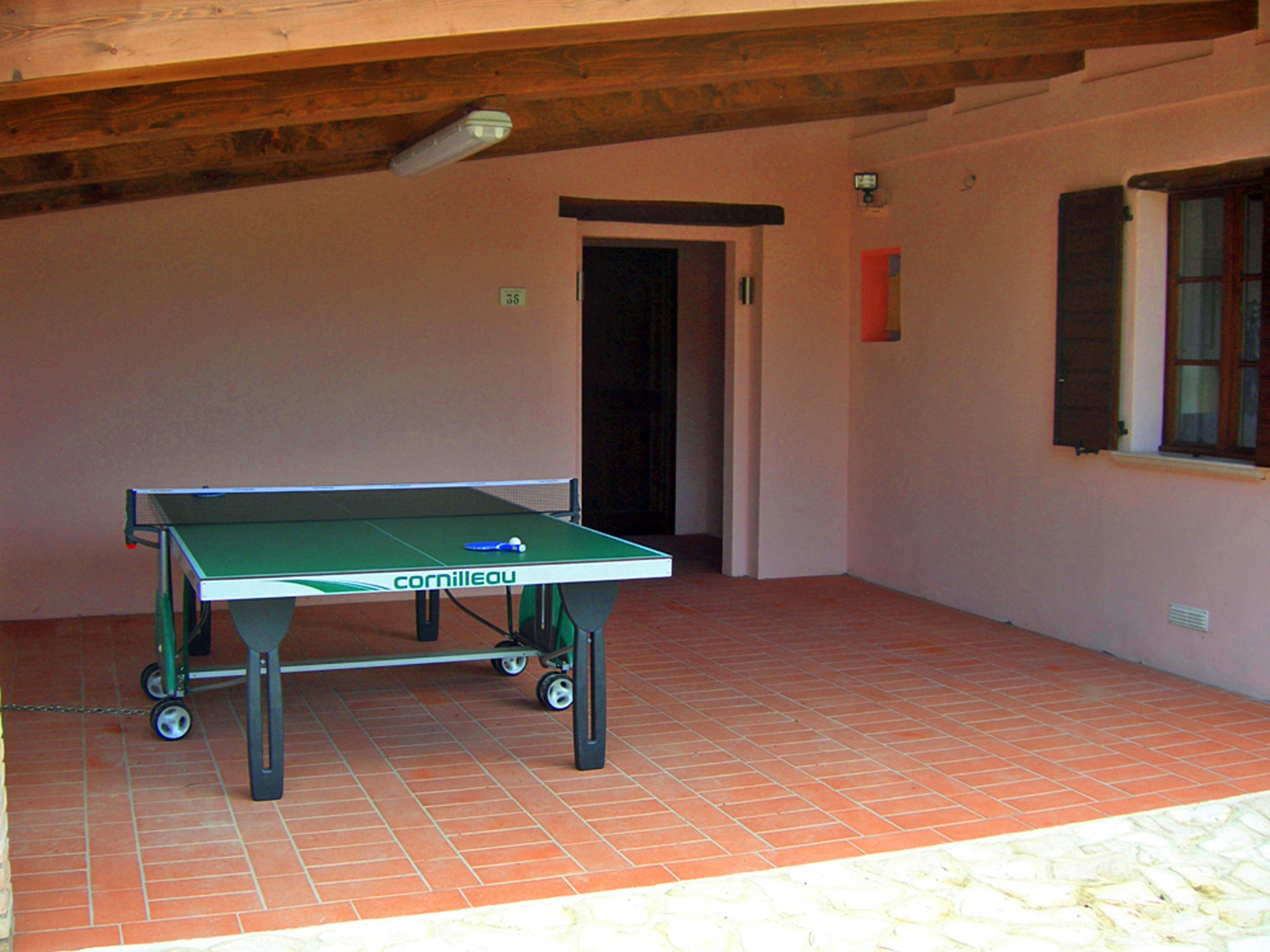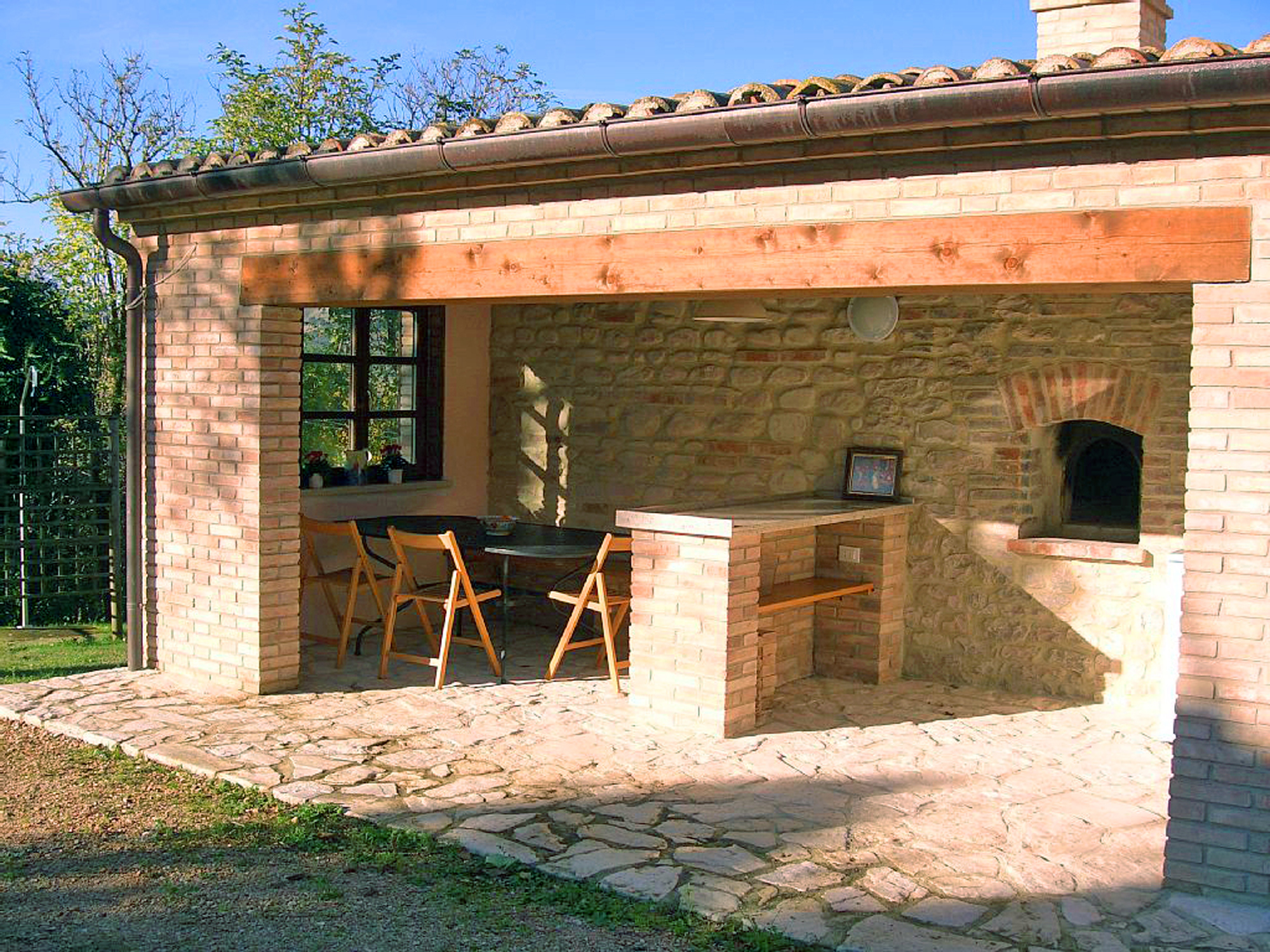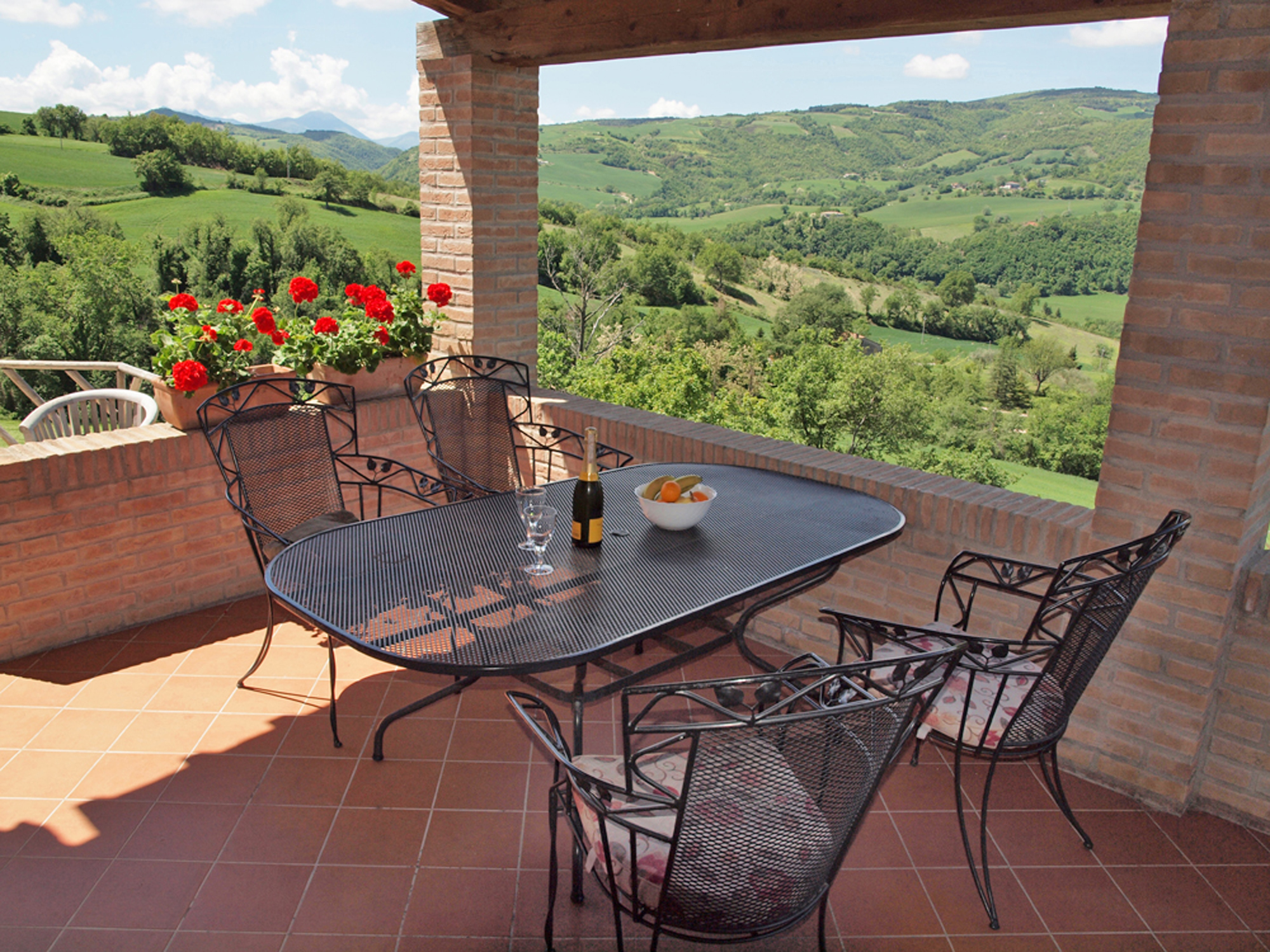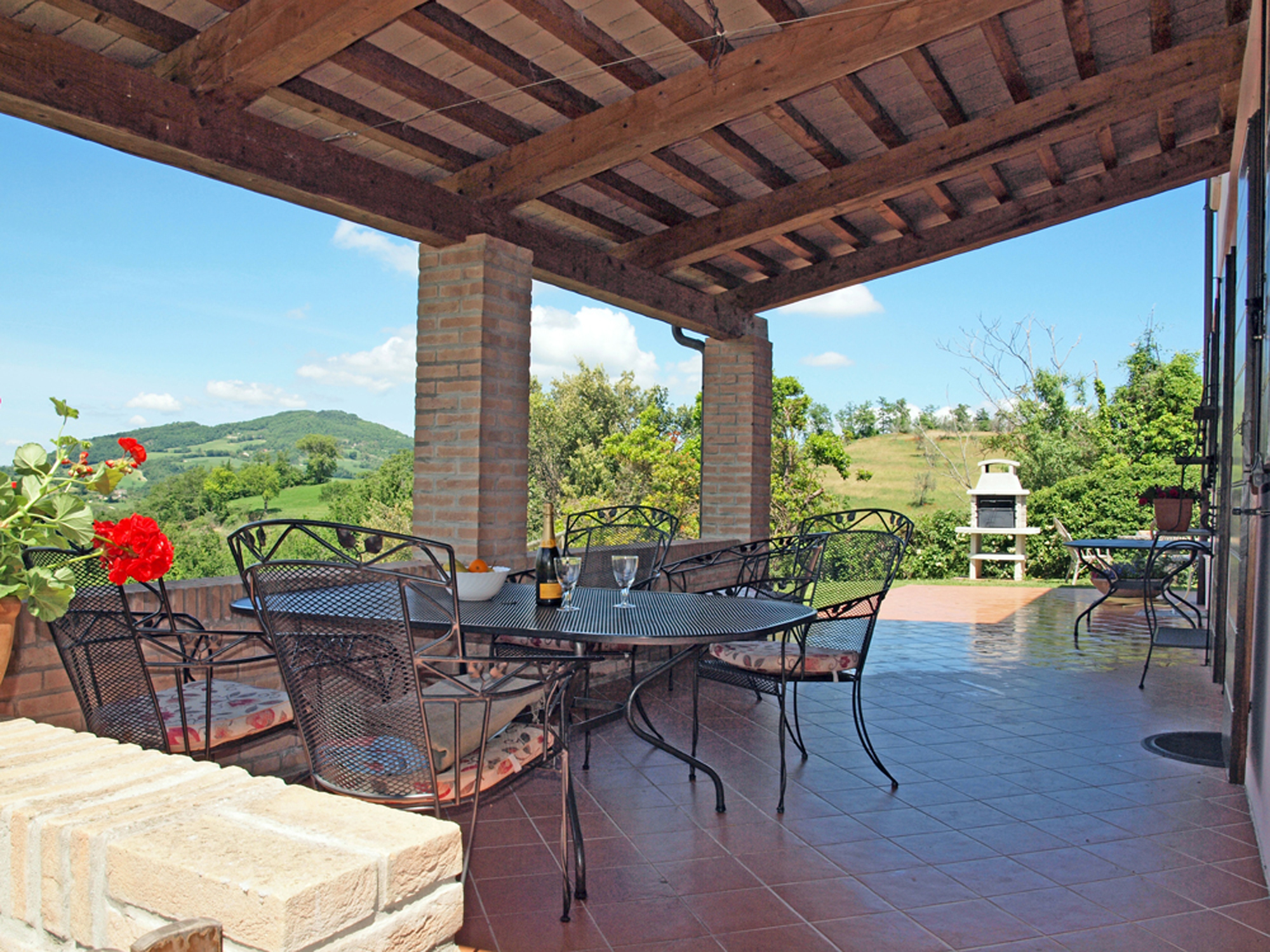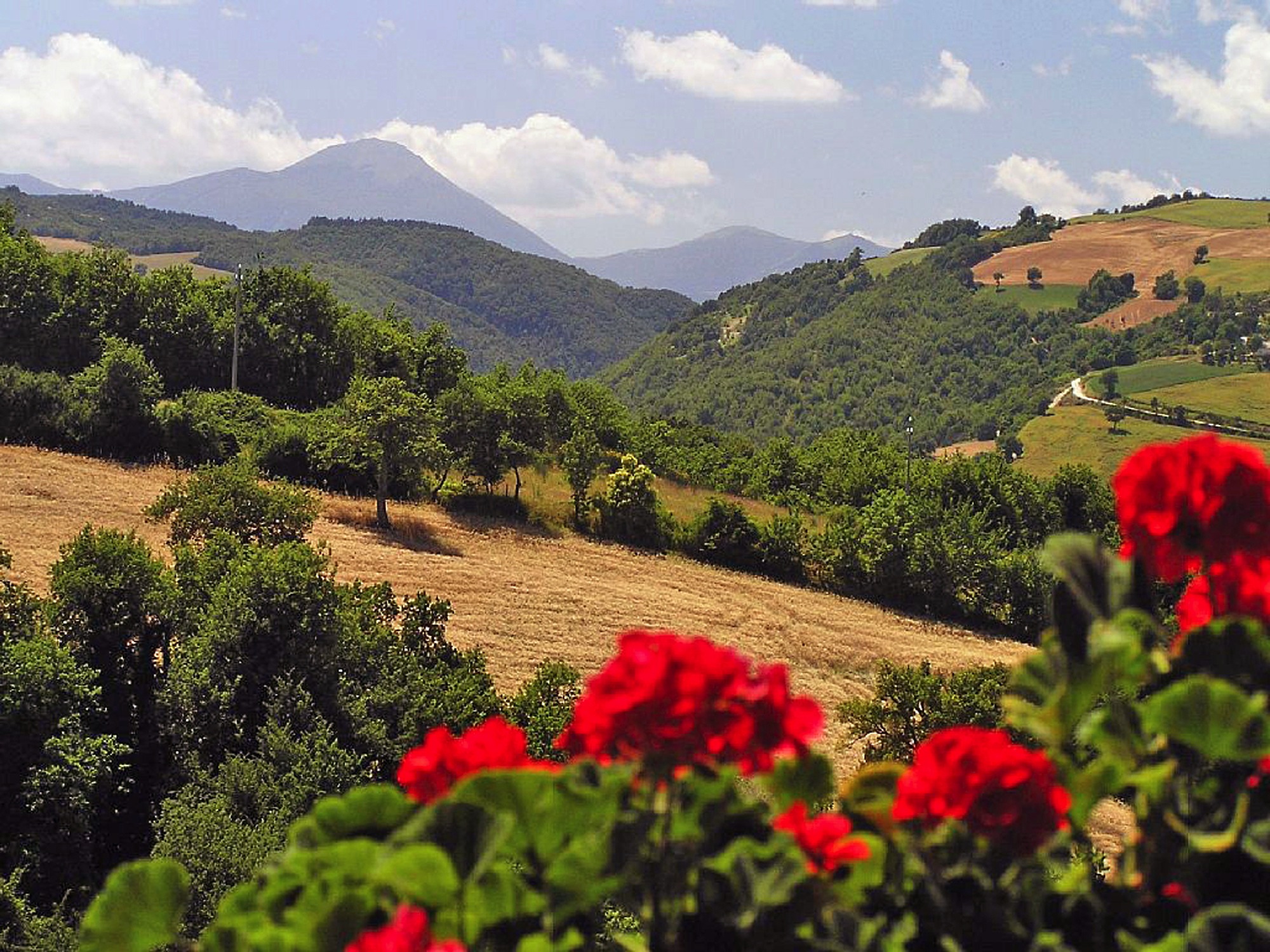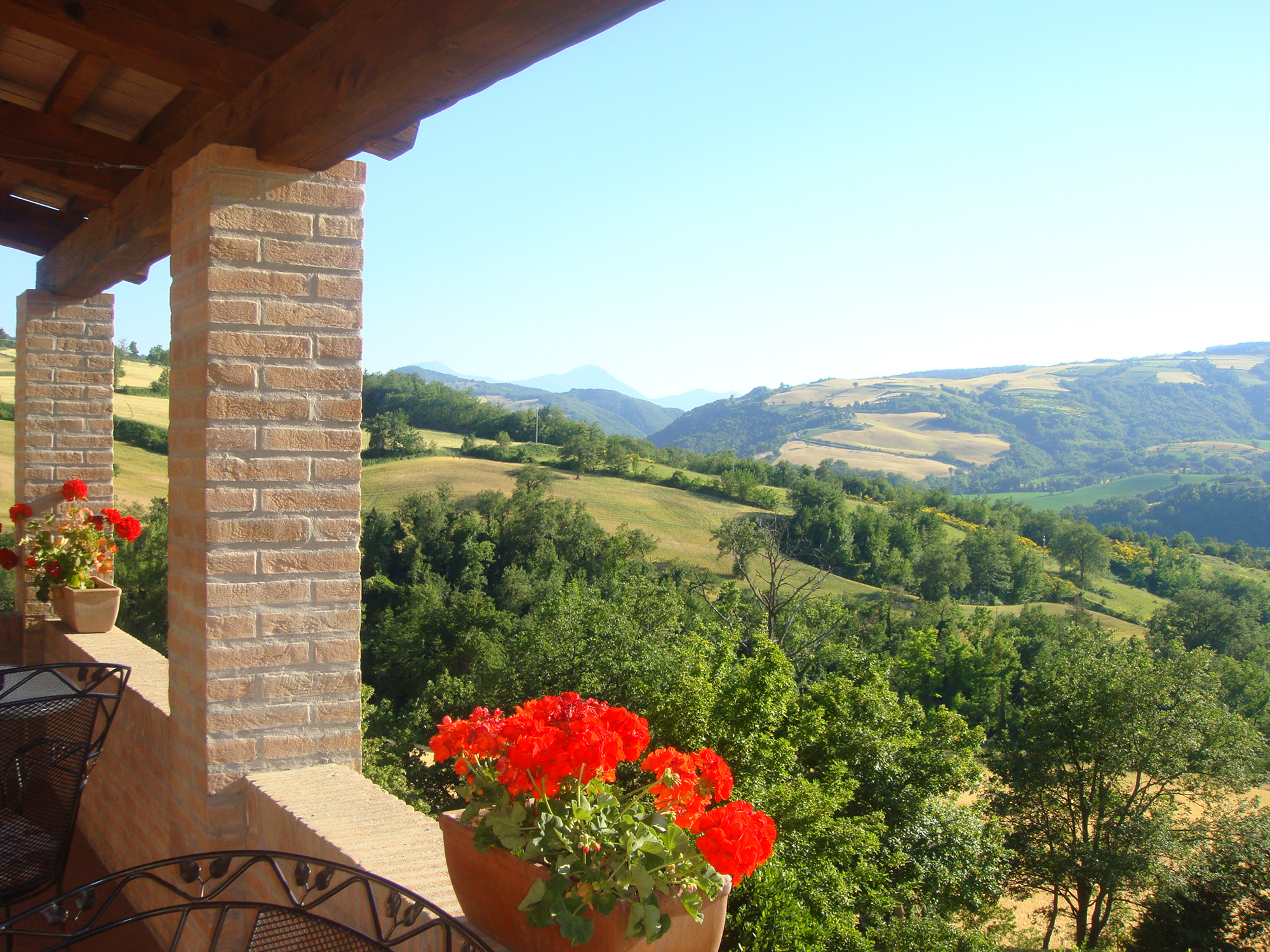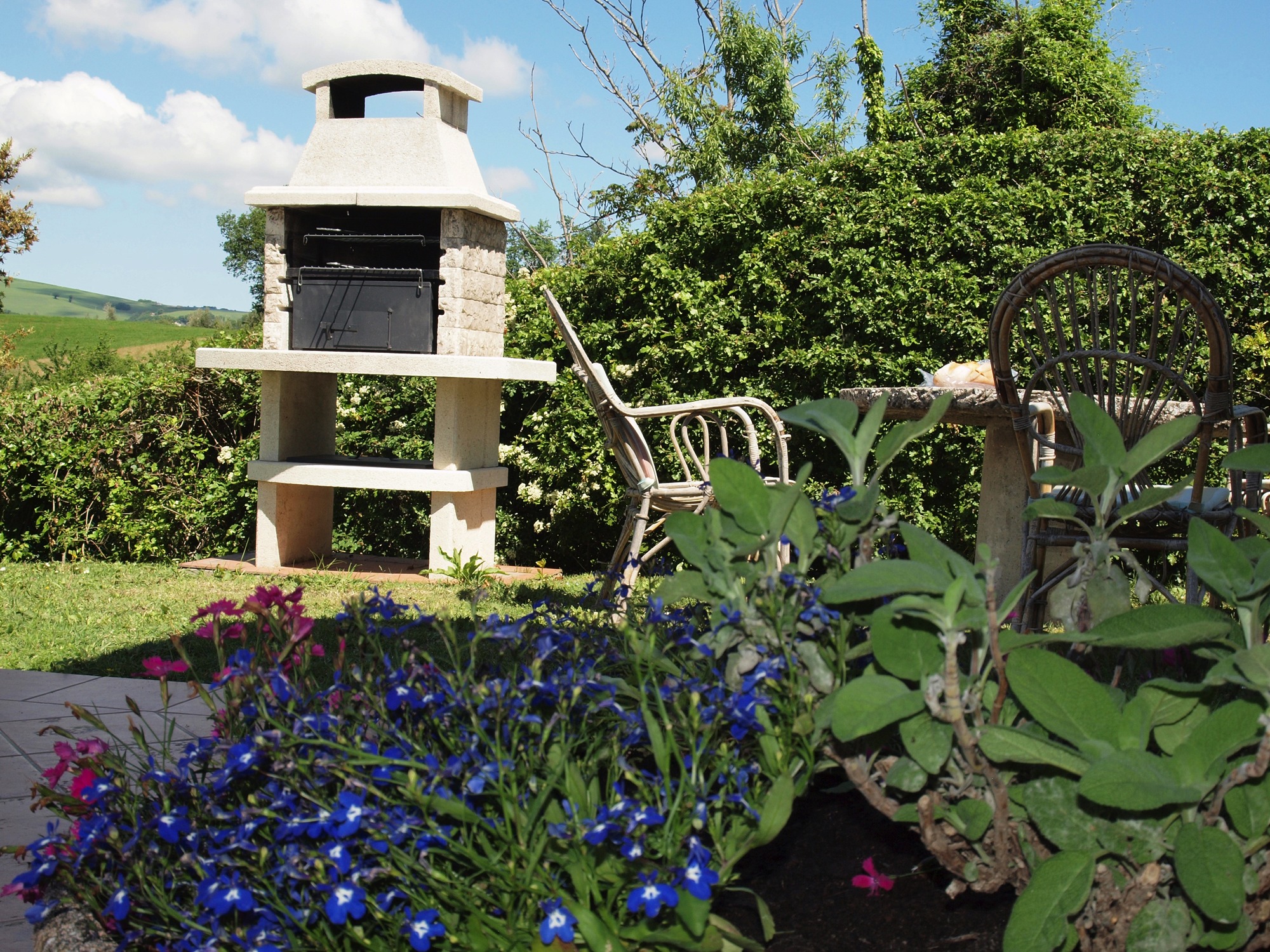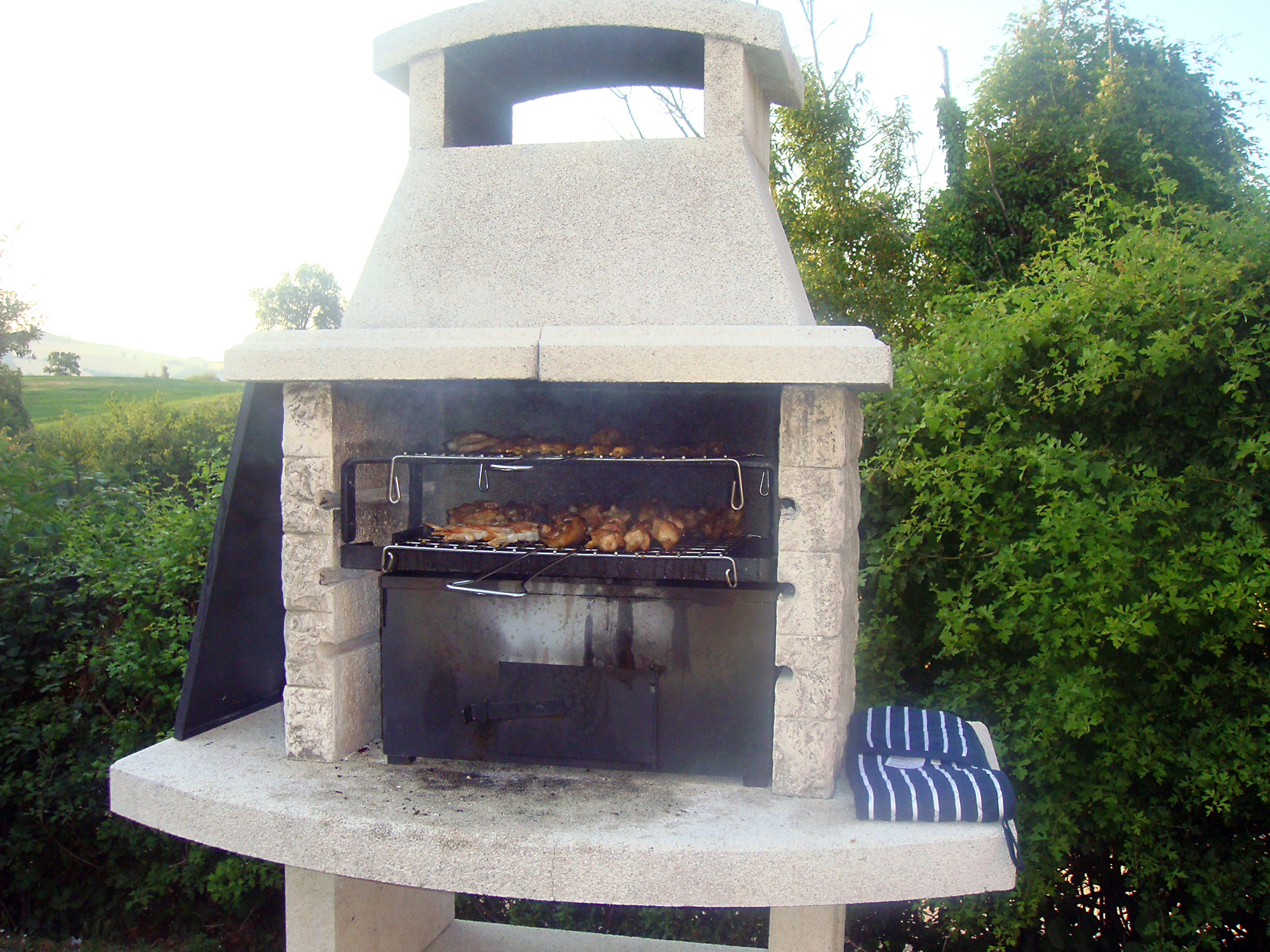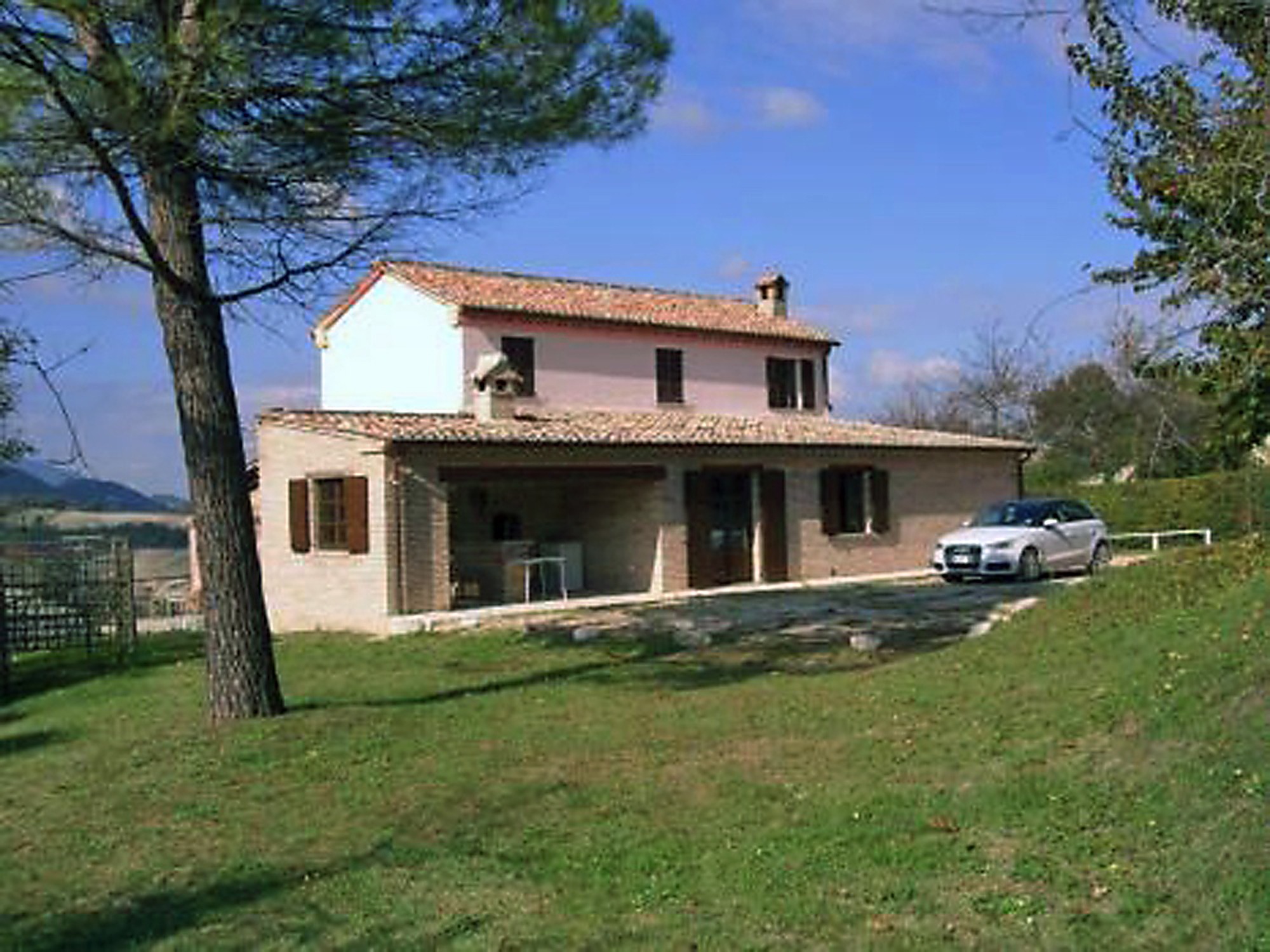 Situated in a wonderful location in the foothills of the Apennine mountains, at an altitude of 1000ft (300m), the house overlooks a valley dedicated to Flora and Fauna, and is on the edge of the Regional mountain reserve of Catria e Cesana. Although in a rural location, it is close to local villages and towns and only 25 minutes from the sea (at Fano) with its Blue Flag beaches and 30 minutes from Urbino. There is easy access to fantastic places of cultural interest, superb scenery, lots of attractions and many enjoyable things in the area for children to do!
Le Marche is a top gastronomic Region of Italy renowned for its meat and fish dishes, excellent wine and fabulous scenery. On our website you will see the breathtaking views, lovely garden, superb swimming pool for your exclusive use and the very comfortable accommodation.
French doors in the lounge open onto the superb veranda, where you can enjoy breakfast, lunch and dinner! And the occasional glass of wine (or two) whilst viewing the valley and mountains, stretching out in front of you. And you can look down onto the beautiful pool.
There is also a covered dining room for an early morning "picnic" breakfast in the sun.
Summary
Property type: Self-catering farmhouse, detached, tranquil. House, garden and pool for your exclusive use.
Location type: Rural, near village, 25 minutes from sea.
Bedrooms: One double, one twin; sleeps 4 / 5.
Highlights: Fabulous veranda for outdoor covered dining, sun terrace, 1 acre garden surrounded by 7 acre cornfield with olive, fig, fruit and nut trees, stone barbecue.
Superb pool: About 10m x 5m; kidney shape; level floor; spectacular views.
Table tennis: Full size, top specification table in the large covered portico (for 24 hour use).
Other: Sorry: no pets. No smoking in house.
Travel by Air
Nearest Airports: Ancona - 1 hour; Rimini - 1 hour; Bologna - 2 hours; Pescara - 2.5 hours.
Other Airports: Venice, Rome


Air Routes From UK
please check with your carrier, these change regularly
Stansted to Ancona
Stansted to Perugia
Stansted to Rome
Stansted to Venice
Stansted to Verona

---
Bristol to Bologna
Bristol to Venice

---
East Midlands to Rome
East Midlands to Venice

---
Manchester to Bologna
Manchester to Rome

---
Gatwick to Bologna
Gatwick to Venice
Gatwick to Rome
Gatwick to Verona

---
Luton to Venice
Luton to Rome

---
Air Routes From Continental Europe
please check with your carrier, these change regularly
Germany - Ryanair
to Ancona
to Perugia
to Pescara
to Rome
to Venice

---
CLICK ON AN AIRLINE ABOVE TO GO TO THEIR WEBSITE. Parma and Verona airports are also within driving distance.
Europe: Italy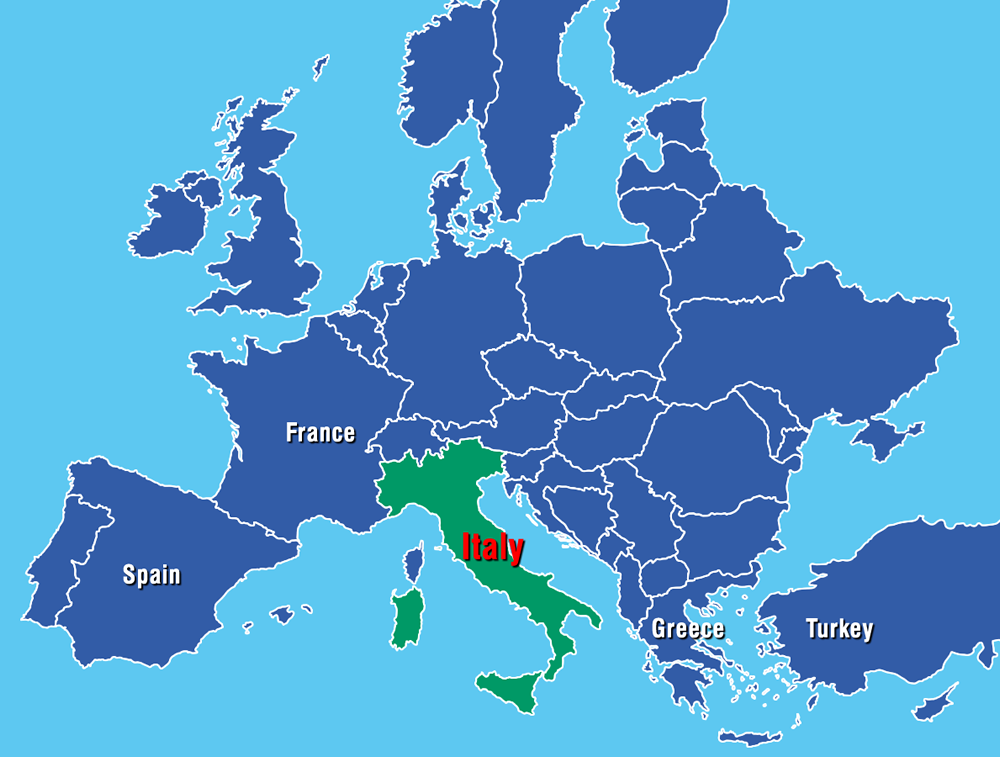 Visitor Comments
"I just wanted to let you know what a truly wonderful holiday we had at the property..." More...
Bird Life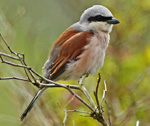 From the house you can see Redstarts, Warblers, Red-backed Shrikes, Green Woodpeckers and the distinctive loud voice of Golden Orioles sings out from the trees in the nearby fields.
Local Shopping
Our local village is 8 minutes by car - usual village shops & bank (with ATM). Fossombrone, our local town is 12 minutes. 10,000 population, historic centre, elegant shops, 20+ restaurants, everything. Fano, 25 minutes. 55,000 population. Elegant Roman town with great shopping, open market, 140+ restaurants, fine Blue Flag beaches. 
Special Occasion?
If you are celebrating a special occasion, significant birthday or anniversary, you can arrange for the owner and chef of one of our Gourmet Circle of Restaurants to cook for you at the house. Let us know and we will give you his direct contact details so you can discuss your particular needs with him.
Things for children...
and Adults!
Aquafan water park
Hotel al Lago for swimming pools (separate one for children), astro turf football, tennis, table football
Fano beach (Blue Flag) for pedal boats, wind surfing,roller skating,volley ball, everything!
Caves of Frasassi
Love Italian Designer Shoes and Handbags?


65% of Italian shoe manufacturing takes place in Le Marche's 2700 shoe making factories! Every town centre has shops selling top designer shoes and accessories.
Daily Average Temperatures for Pesaro and Urbino from worldweatheronline.com
| | |
| --- | --- |
| Month | Avg High |
| January | 7°C |
| February | 9°C |
| March | 13°C |
| April | 16°C |
| May | 21°C |
| June | 26°C |
| July | 29°C |
| August | 29°C |
| September | 23°C |
| October | 18°C |
| November | 12°C |
| December | 8°C |