Local Attractions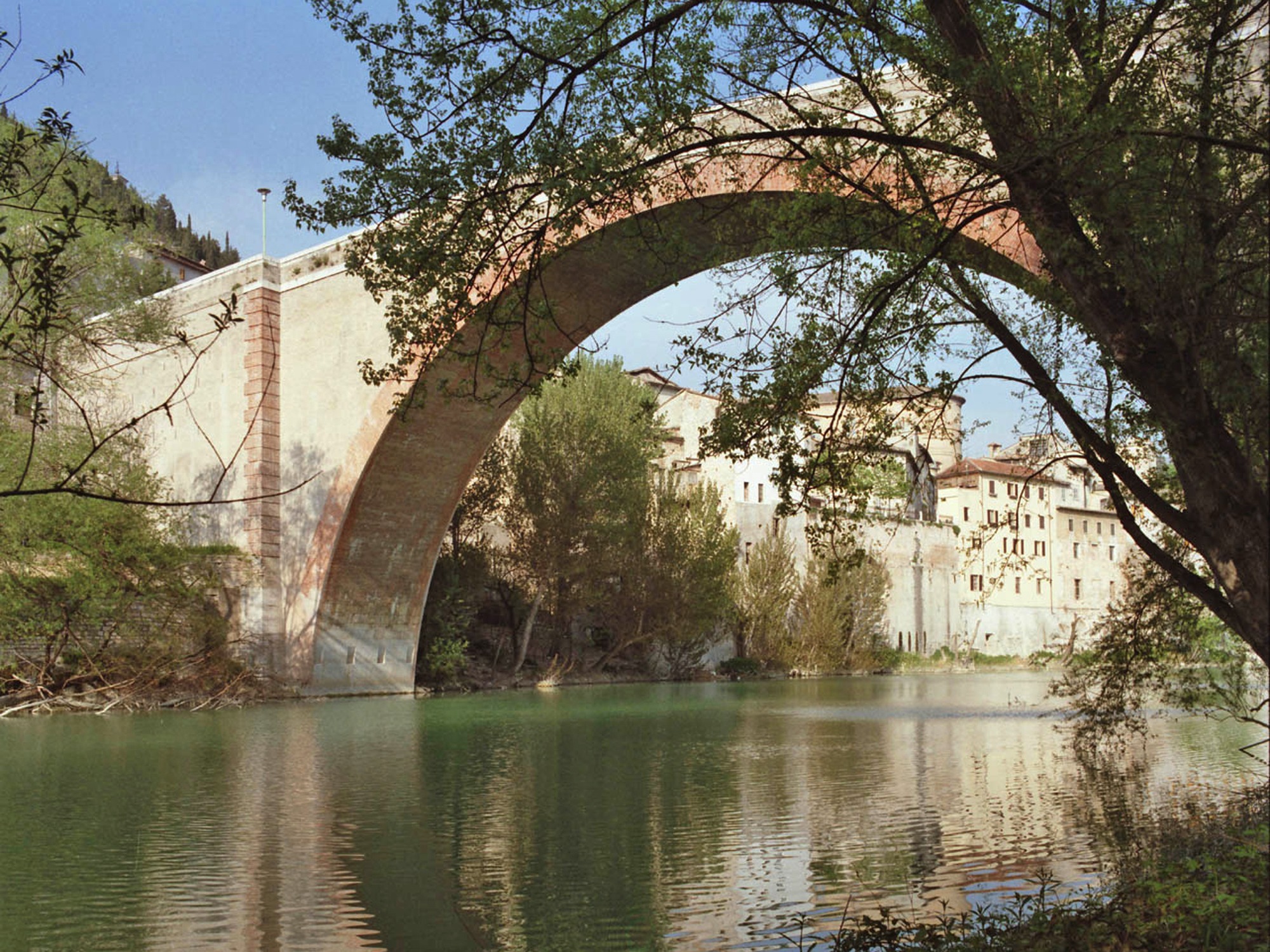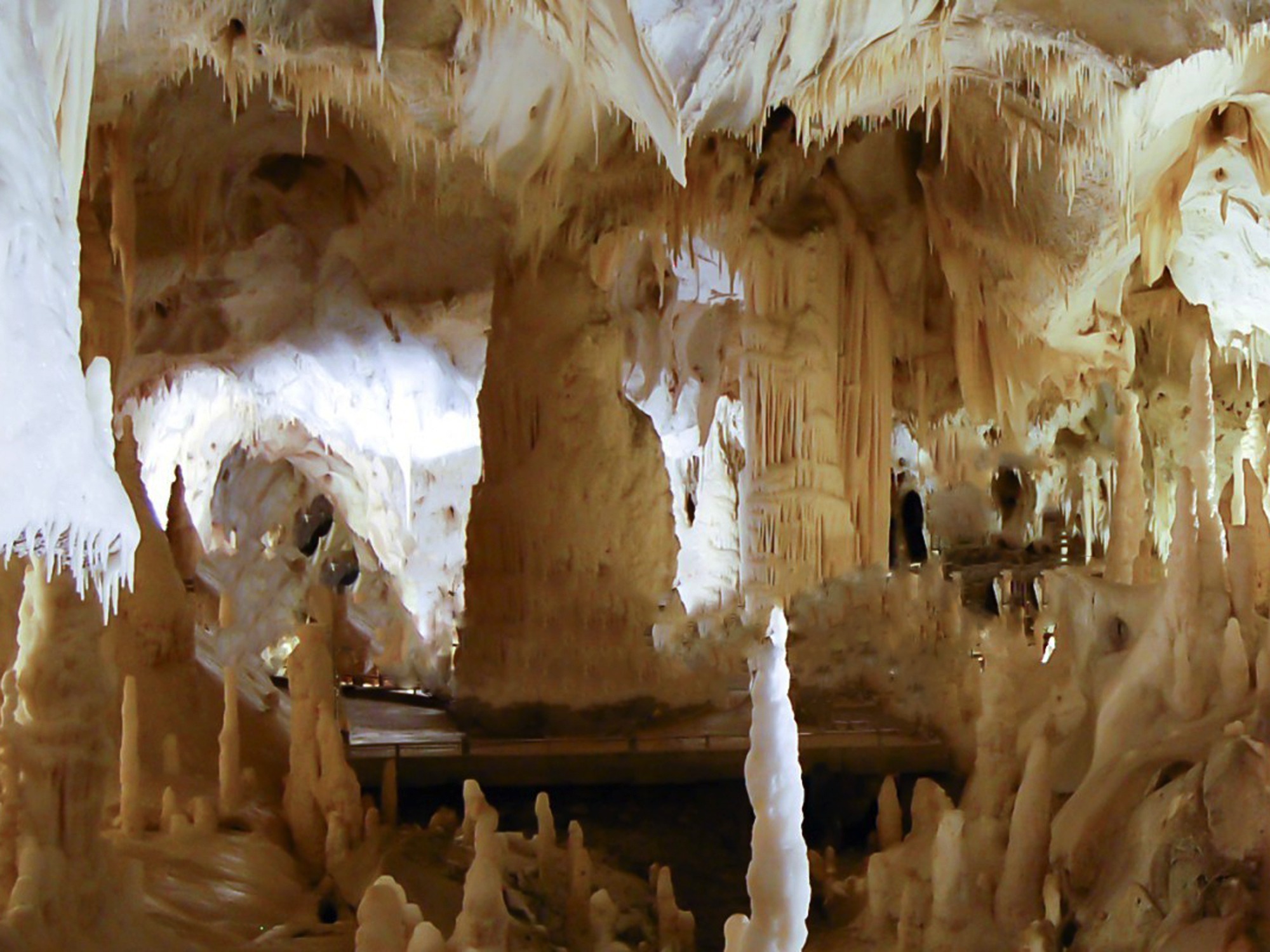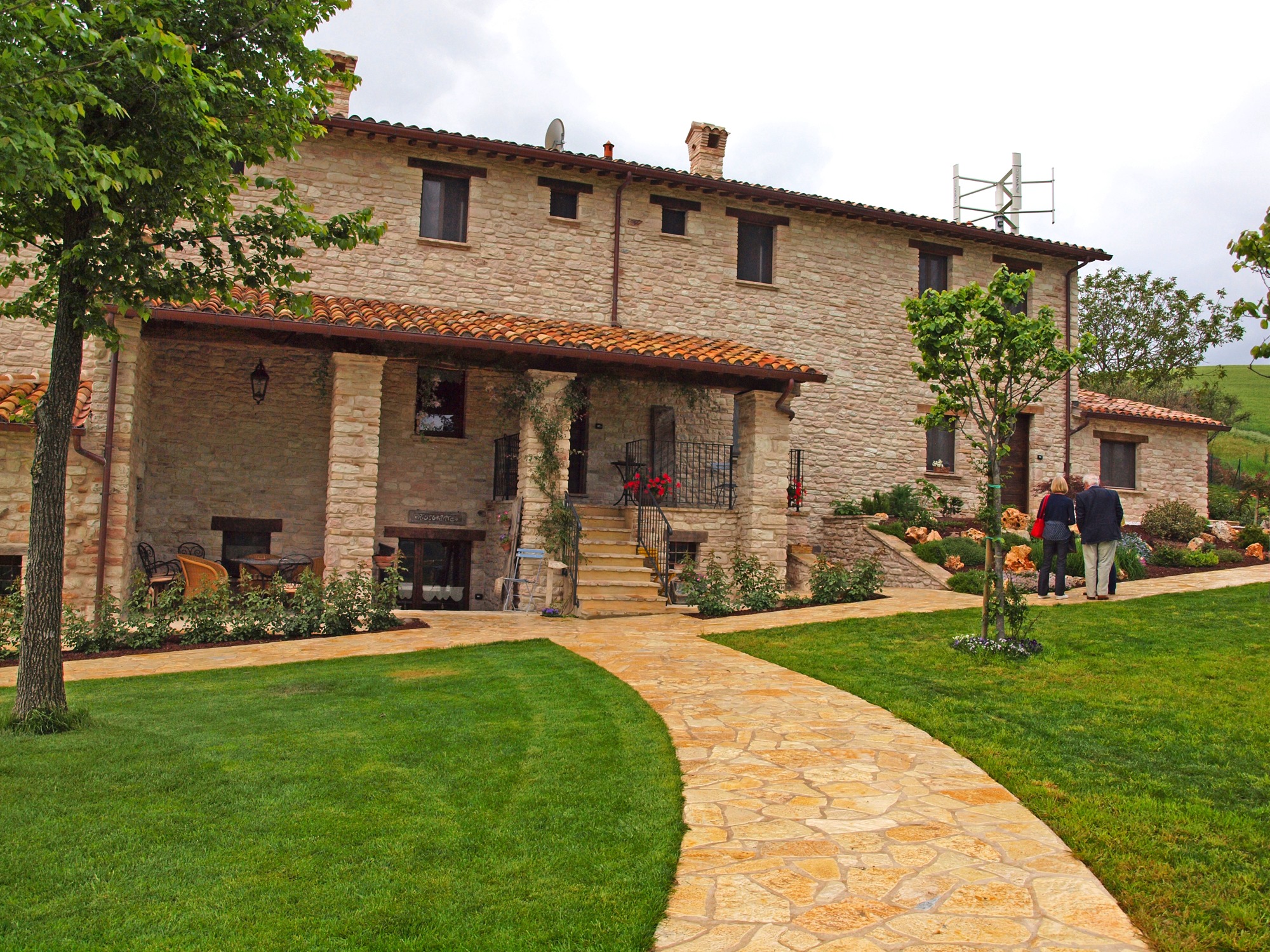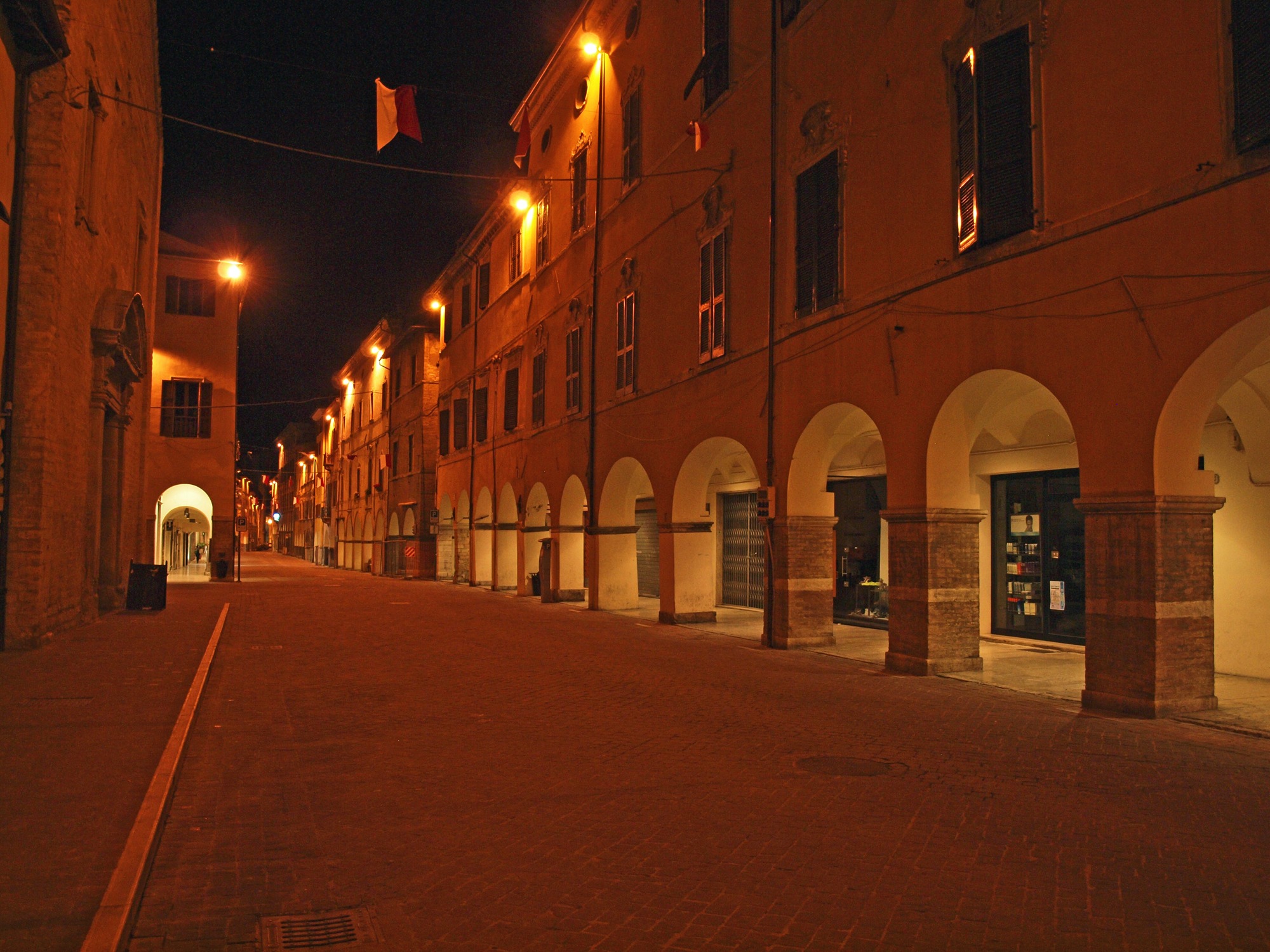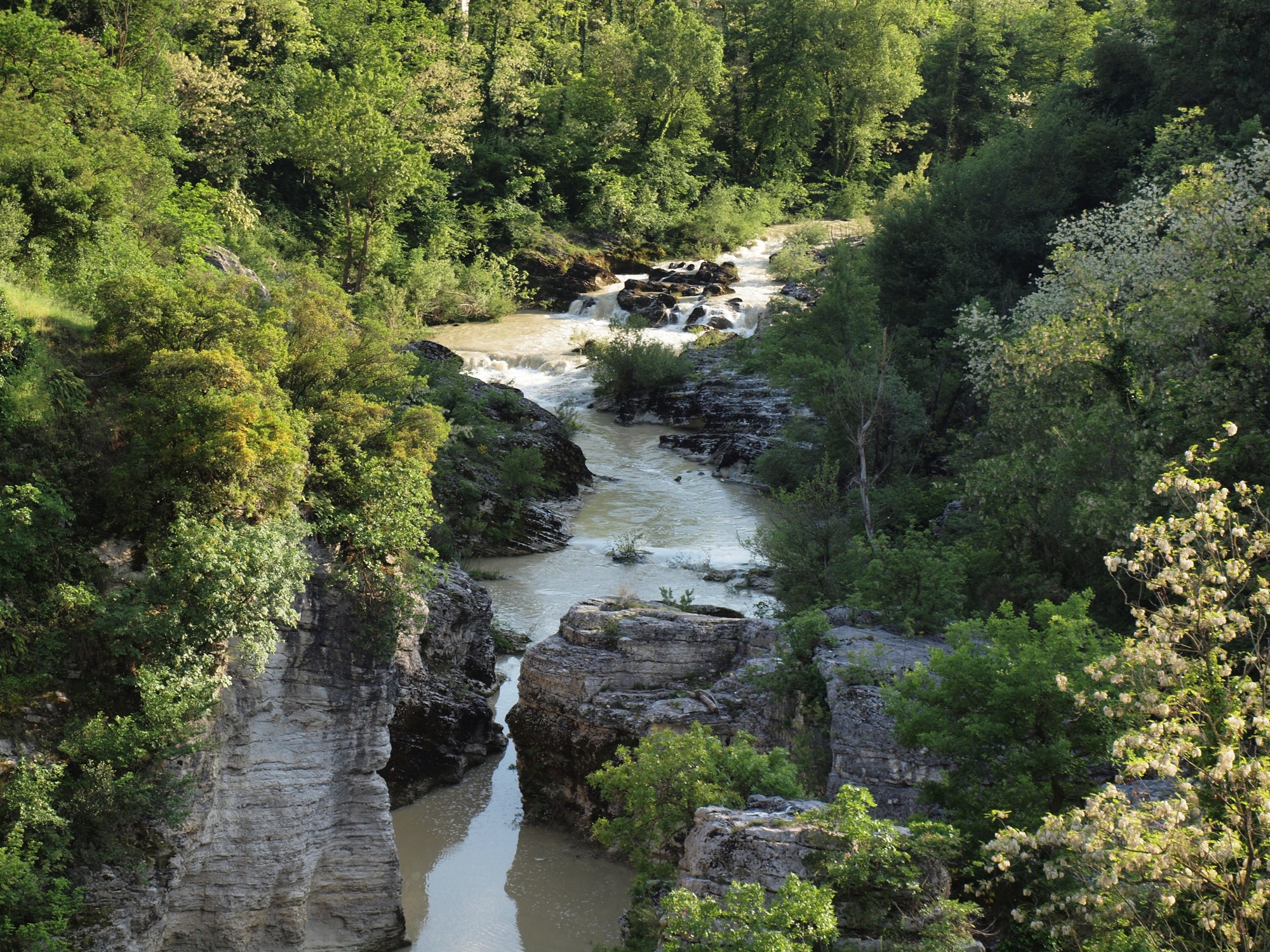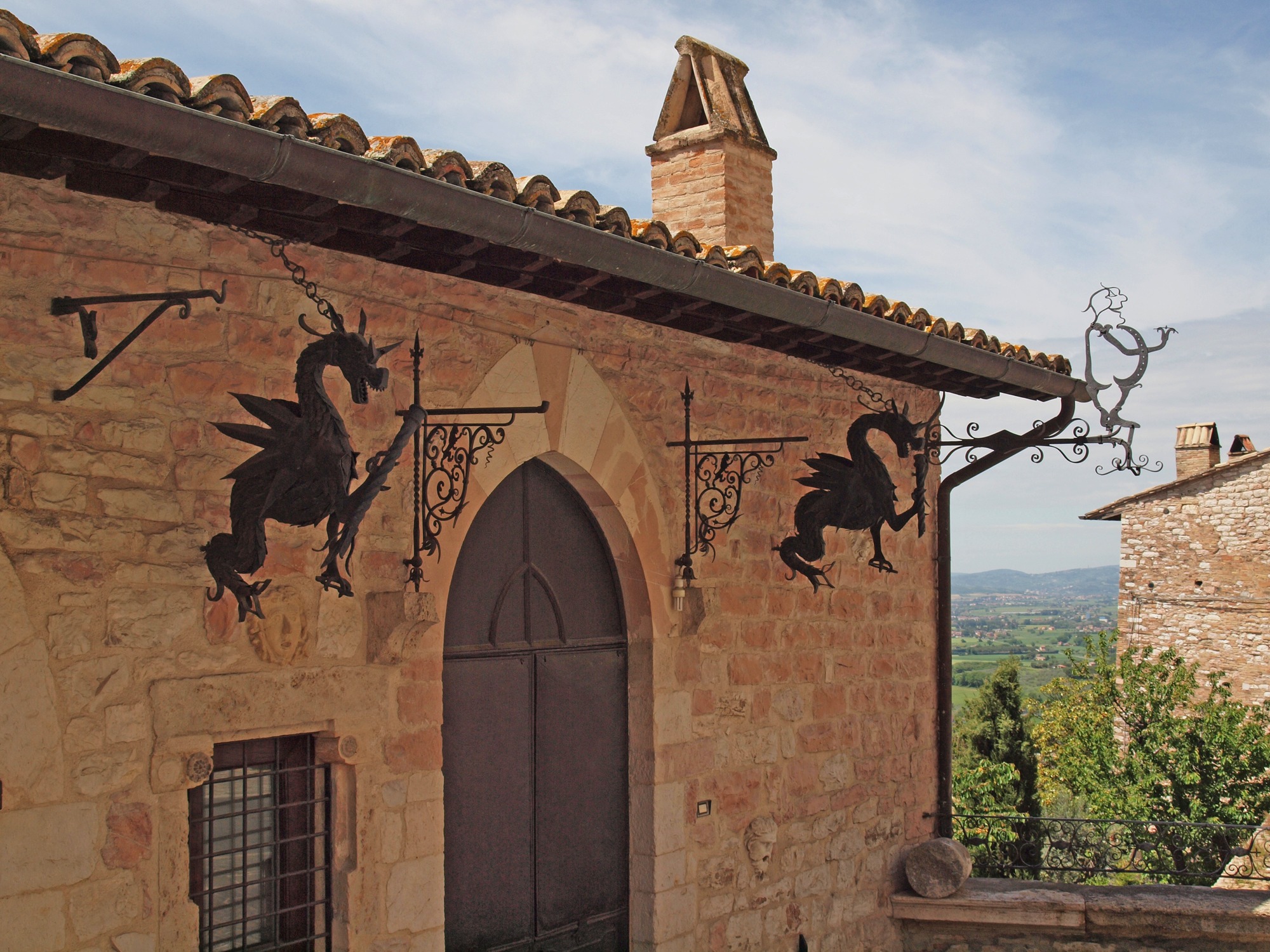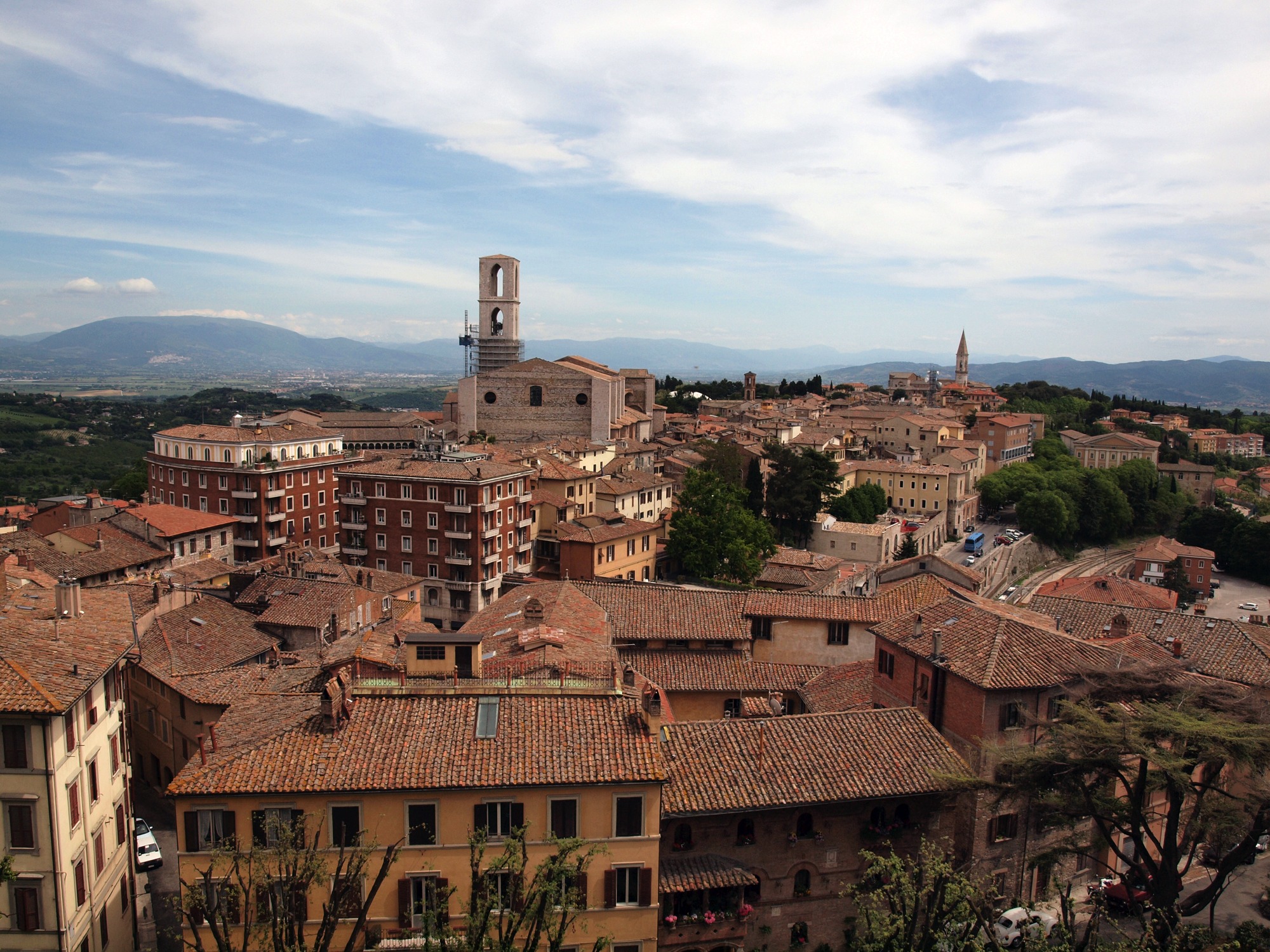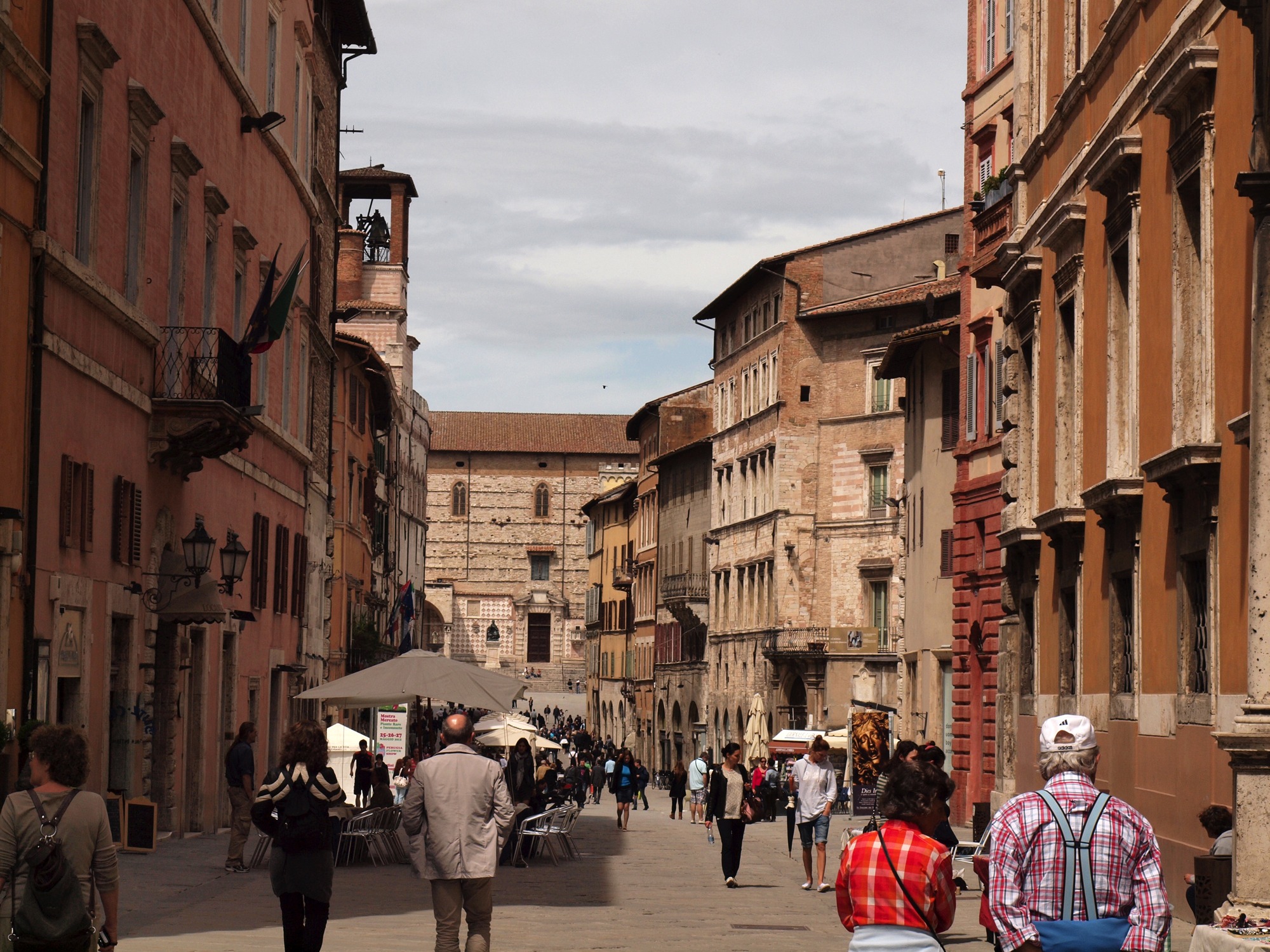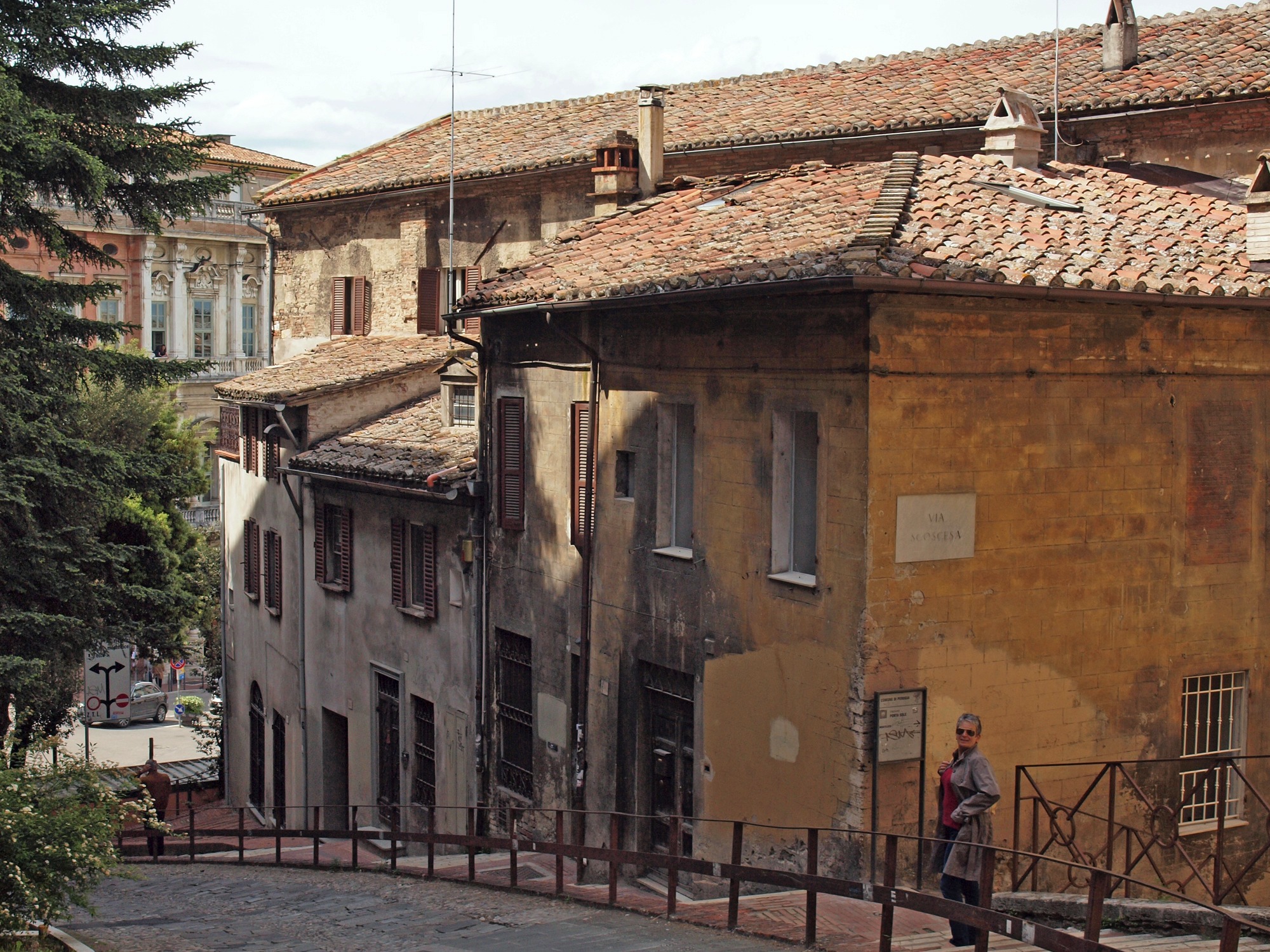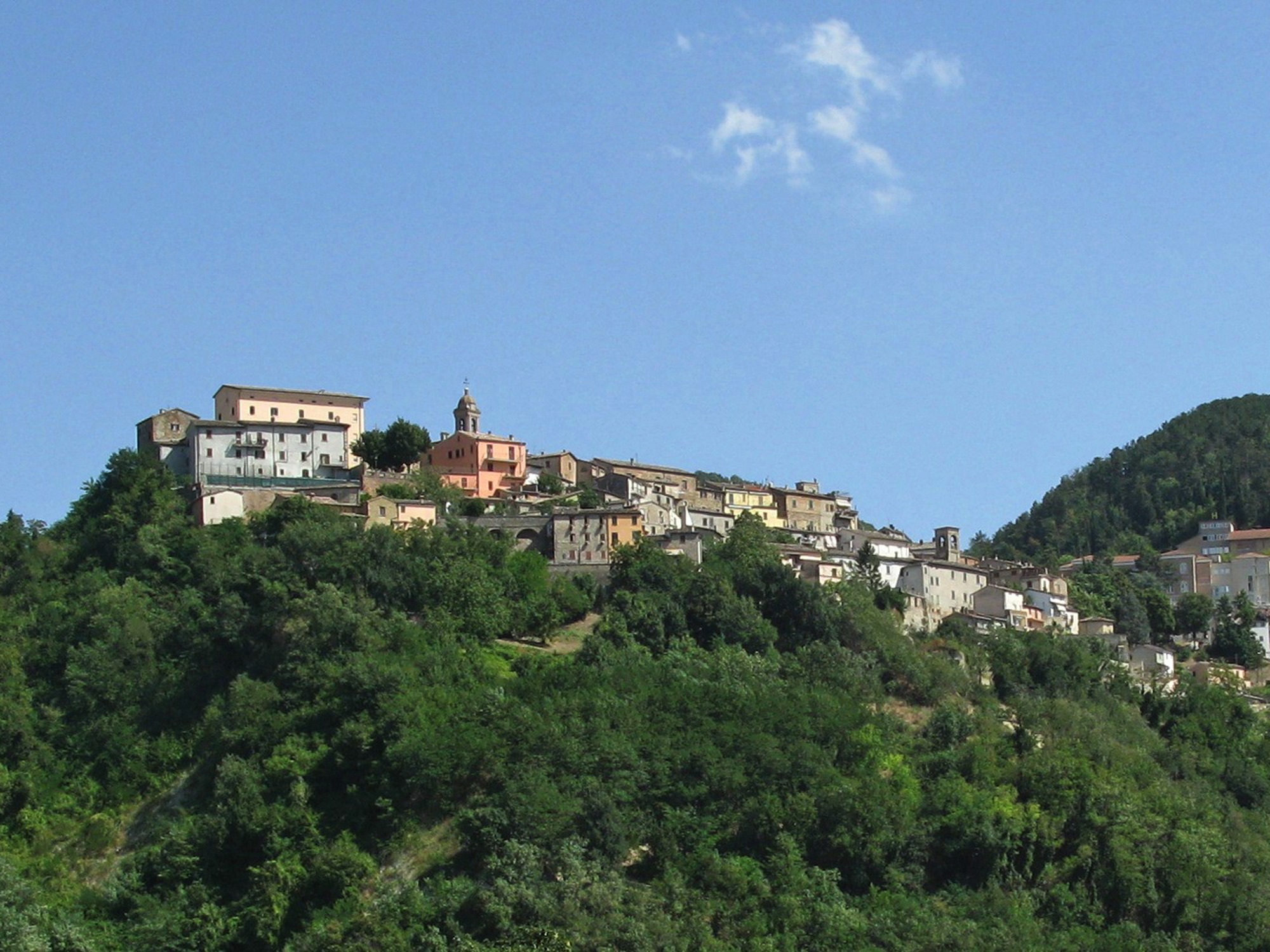 Nearby places to visit include:

URBINO * * * * * The Renaissance jewel not to be missed. Raphael's home town and, together with the much larger Florence, birthplace of the Renaissance. A must.
www.italytraveller.com/en/r/marche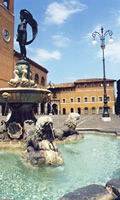 FANO * * * * (Twinned with St. Albans for their Roman origins). A beautiful town, with fantastic chic shops, fish market, beautiful square, bars, restaurants etc. Huge beautiful marina. European Blue Flag beaches. A must.
www.fondazionecarifano.it/metauro/maine/schedafano

GENGA - Caves of Frasassi * * * * * The fabulous subterranean world discovered in 1971, probably the largest limestone cave system open to the public in the whole of Western Europe. The caves extend to 13kms (but you don't have to walk that distance in order to see caves and passages of stalagmites and stalactites creating amazing structures of indescribable beauty and colour). This is a very professionally managed attraction with translators and regular guided tours. Another must!
Its largest cavern is 500 ft high (remember this is underground!). The caves have been voted a Number 1 attraction by our guests over the years.
www.frasassi.com
PERGOLA - THE GOLDEN BRONZES * * * The gold on bronze lifesize sculptures of Roman figures on horseback were found in a field nearby in 1946 and can be seen at the museum in Pergola. This is an old unspoilt town worthy of a stroll through the centre. Some shop interiors are from the 1920's.
www.bronzidorati.com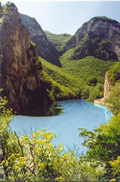 FURLO - Gola Del Furlo * * * * A dramatic natural pass through the mountains that has been in use since prehistoric times and later in the Roman period an important part of the via Flaminia. This was one of Mussolini's favourite parts of Italy. He stayed in a local inn, which kept a room permanently at the ready for his regular stop-overs.
www.turismofano.com
RICCIONI (near Rimini) - 'Aquafan' * * * * a spectacular swimming 'park' with water chutes etc. (a dream for children) - also, Rimini's Renaissance period town centre with its beautiful square and shops.
www.aquafan.it

FOSSOMBRONE * * * Our local town; most things can be bought here. Stylish shops, many bars and 20 restaurants. A historic centre with lots of character, positioned on the old Via Flaminia, the road to Rome.
www.comune.fossombrone.ps.it

SAN LAZARRO - LE MARMITTE DEI GIGANTI * * Fantastic chasm visible from the bridge which carries a road across this spectacular stretch of the River Metauro.
www.metauroturismo.it/index.php?id=10201
GRADARA * * * * A fine example of a medieval stronghold; one of the many fortresses in the region. In Dante's Inferno, the lovers Paolo and Francesca met their untimely deaths here in 1238.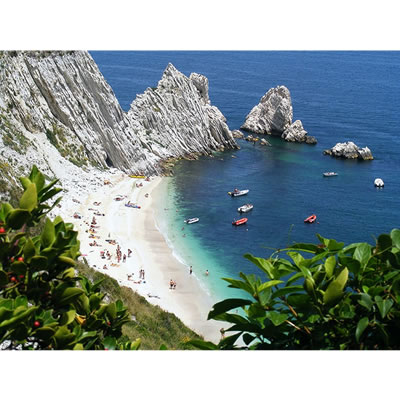 MONTE CONERO * * * Just south of Ancona is an exceptional coastline - a high limestone mountain that plunges into the sea and a scattering of captivating little bathing resorts. Visit Sirolo and Numana.
MONTE CATRIA * * * A range of mountains which can be seen from the house includes the giant Monte Catria (6,500 ft). In the spring, the upland meadows are smothered in alpine flowers.
MACERATA * * * Famous for its annual outdoor opera festival held in the huge Roman amphitheatre.
Other beautiful places to visit:

| | |
| --- | --- |
| Acqualagna | Fratte Rosa |
| Ascoli Piceno | Jesi |
| Assisi | Loreto |
| Camerino | Mondavio |
| Cantiano | Parco Regionale del Monte Cucco |
| Cingoli | Recanati |
| Corinaldo | Sant Angelo in Vado |
| Fabriano | Sant' Ippolito |
| Fermo | Torricella |
Drives in the area
Le Marche is spectacular, so there are many beautiful drives by car. We have a book detailing 18 drives considered by the local Tourist Board to be the best in the province of Pesaro-Urbino. We have tested six so far and they have proved to be deserving of the recommendation.
Vineyards to visit - Go Wine Tasting!
There are many vineyards nearby offering wine tastings and guided tours.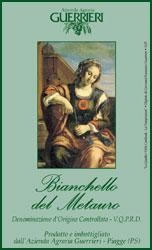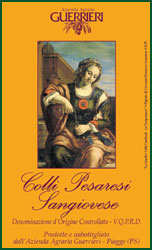 Try:
FIORINI, Barchi;
"Wine is a vocation"
Bianchello del Metauro
Sangiovese dei Colli Pesaresi
GUERRIERI, Piagge;
"Guided tours, wine tasting - Free"
Bianchello del Metauro
Colli Pesaresi Sangiovese

Smaller ones include:
CIGNANO, Isola di Fano
Colli Pesaresi Rosso
Bianchello del Metauro
BUCCHINI, Isola di Fano
Marche Bianco Gualtresco
Marche Sangiovese Sempronius
Grappa di Bianchello Stefy
Shopping for shoes - Calzature

The Marche region is the centre for shoe manufacturing in Italy. 65% of Italy's shoe production comes from Le Marche. Fantastic shoe shops are to be found everywhere - Fossombrone (our local town) has several. There are two great shoe shops - both are on the road from Pergola to Marotta (N424):
Market Days
Fossombrone - Monday
Fano - Wednesday and Saturday (Great market)
Cagli - Wednesday
Acqualagna - Thursday
Open Air Swimming Pools


FOSSOMBRONE (SAN LAZARRO) - Ristorante al Lago - two superb new pools; one for infants, one full size. Cheap. Table football. Pool bar. Astra-turf football 'arena'. Tennis court. Children always welcome (in fact it is focused on activities for children). The owner speaks a little English - a very pleasant man. Also a good place for pasta and risotto (especially spinach) and lunchtime 'menu del giorno".
www.albergo
ristoranteallago.com


AQUAFAN see 'Riccioni ' above. Fantastic water park for children.
www.aquafan.it
Fano's Blue Flag beaches - 25 minutes
The Blue Flag works towards sustainable development at beaches/marinas through strict criteria dealing with water quality, environmental education and information, environmental management, safety and other services.
Eating Out
Whether your love is fish or meat, you will find in the Le Marche region an incredible number of good places to eat. For good wines to accompany your meat or fish meal there will be plenty of D.D.O.C. wines to suit your palate; even the house wines are excellent and good value. There are 20 restaurants within 15 minutes drive of the house. More...
Daily Average Temperatures for Pesaro and Urbino from worldweatheronline.com
| | |
| --- | --- |
| Month | Avg High |
| January | 7°C |
| February | 9°C |
| March | 13°C |
| April | 16°C |
| May | 21°C |
| June | 26°C |
| July | 29°C |
| August | 29°C |
| September | 23°C |
| October | 18°C |
| November | 12°C |
| December | 8°C |