For Fish Lovers - Eating Fish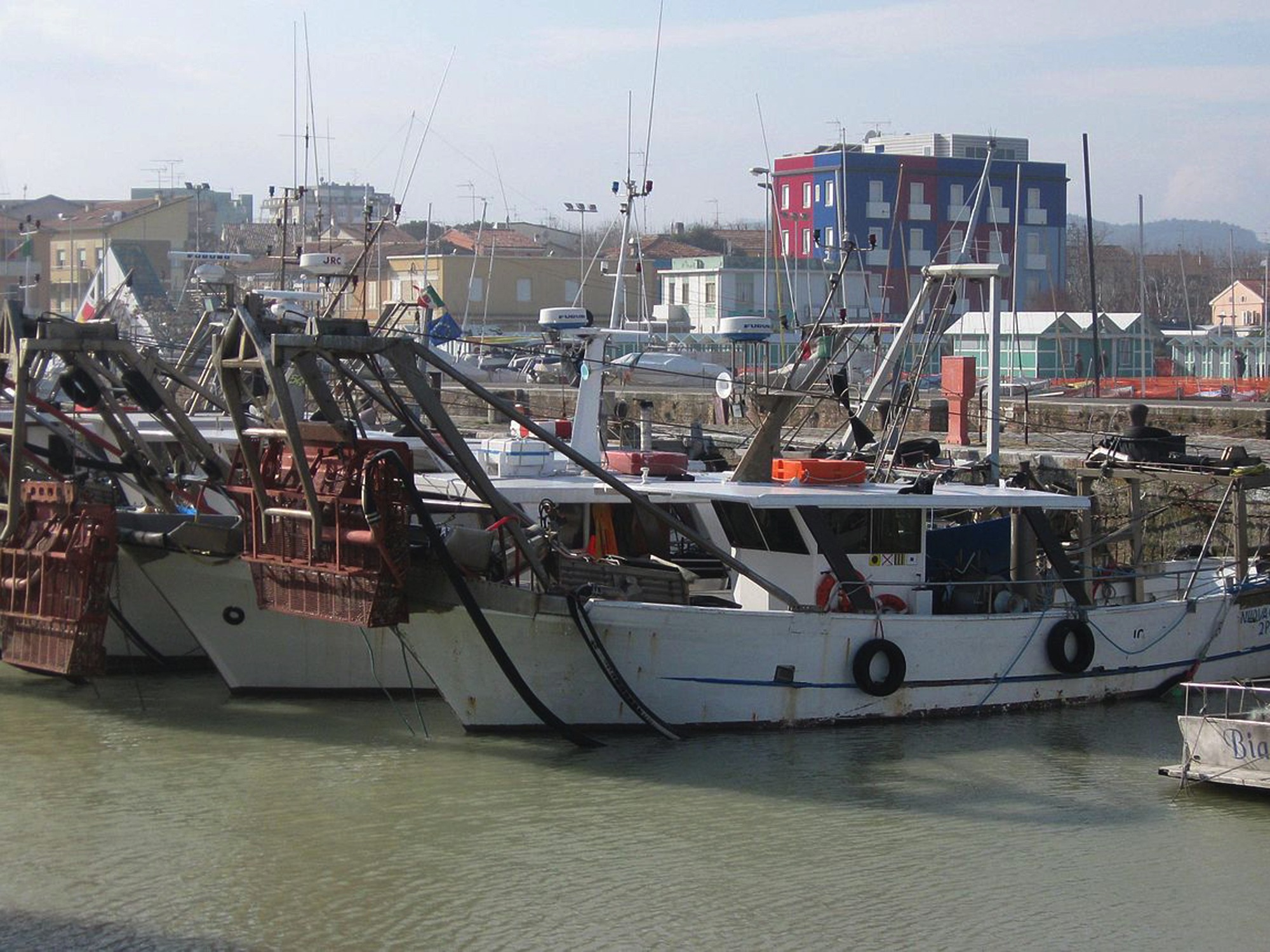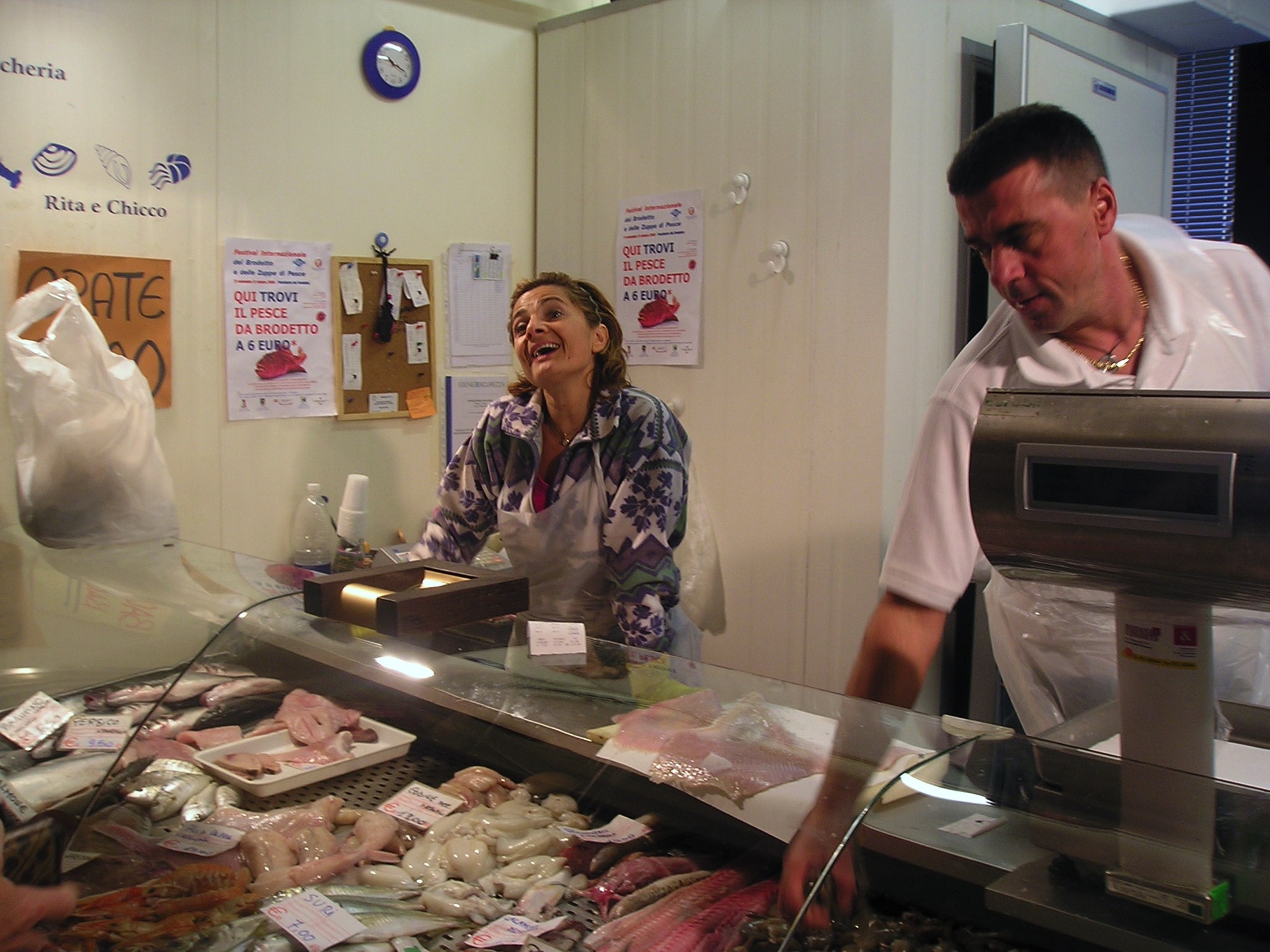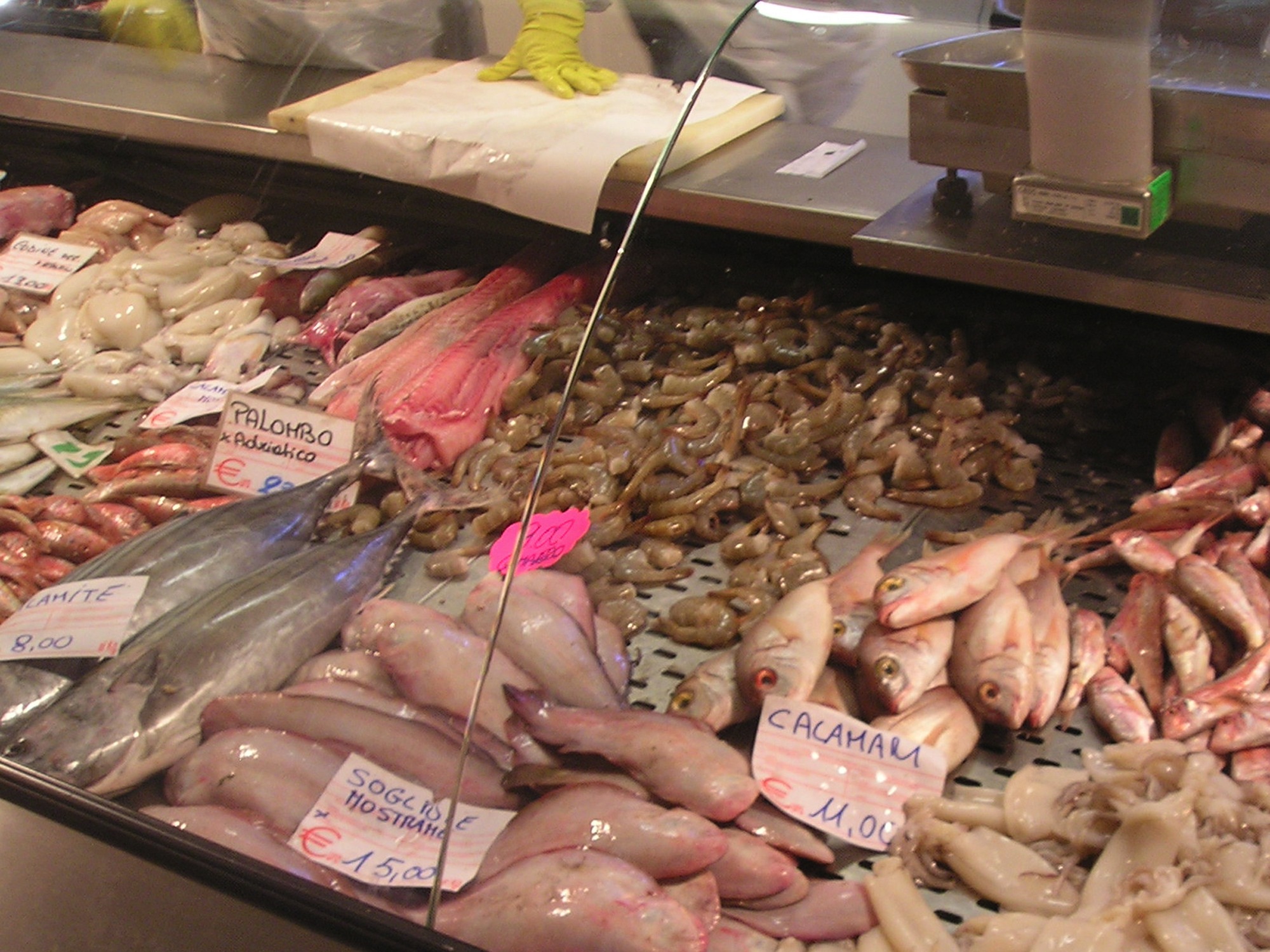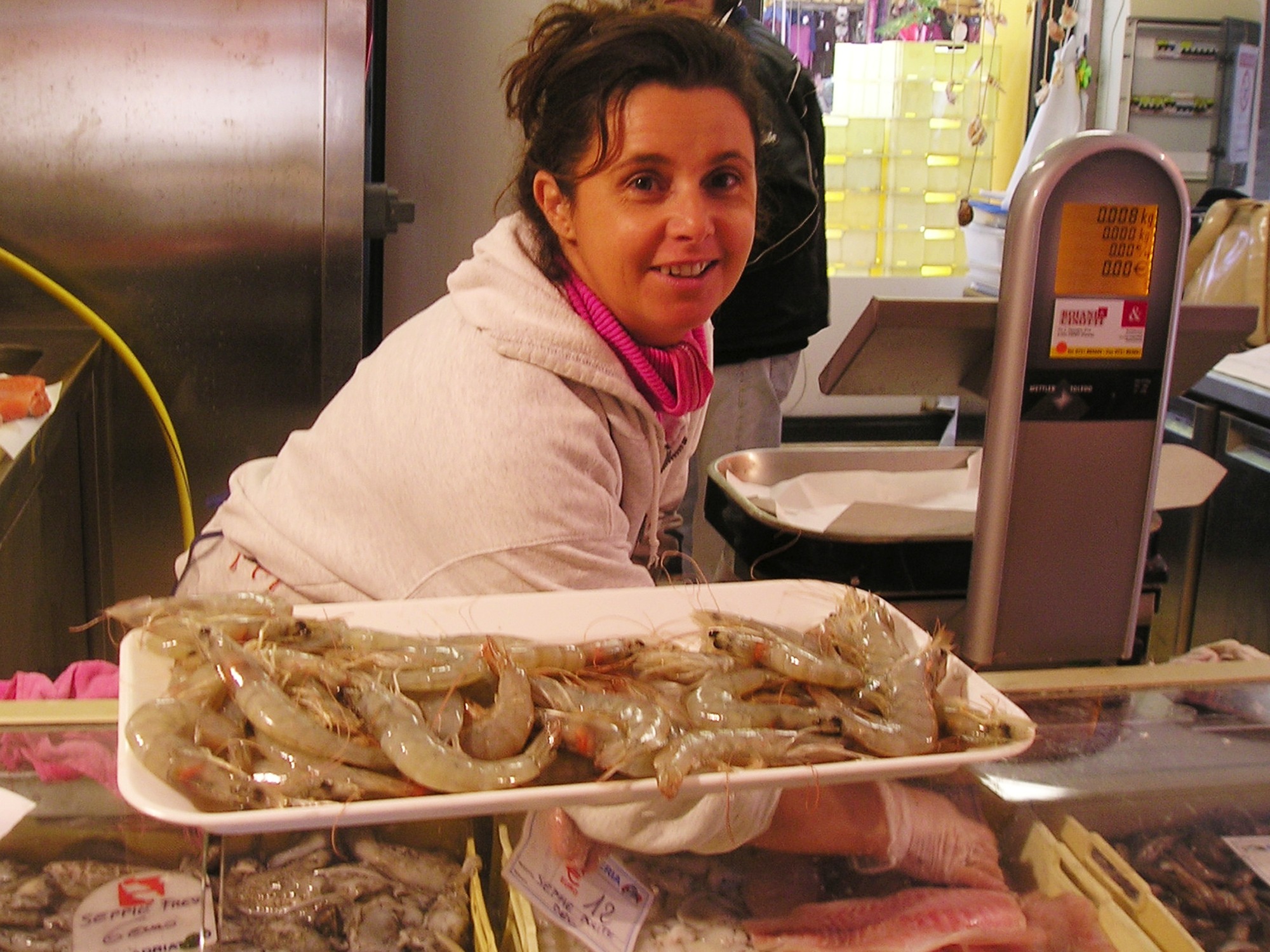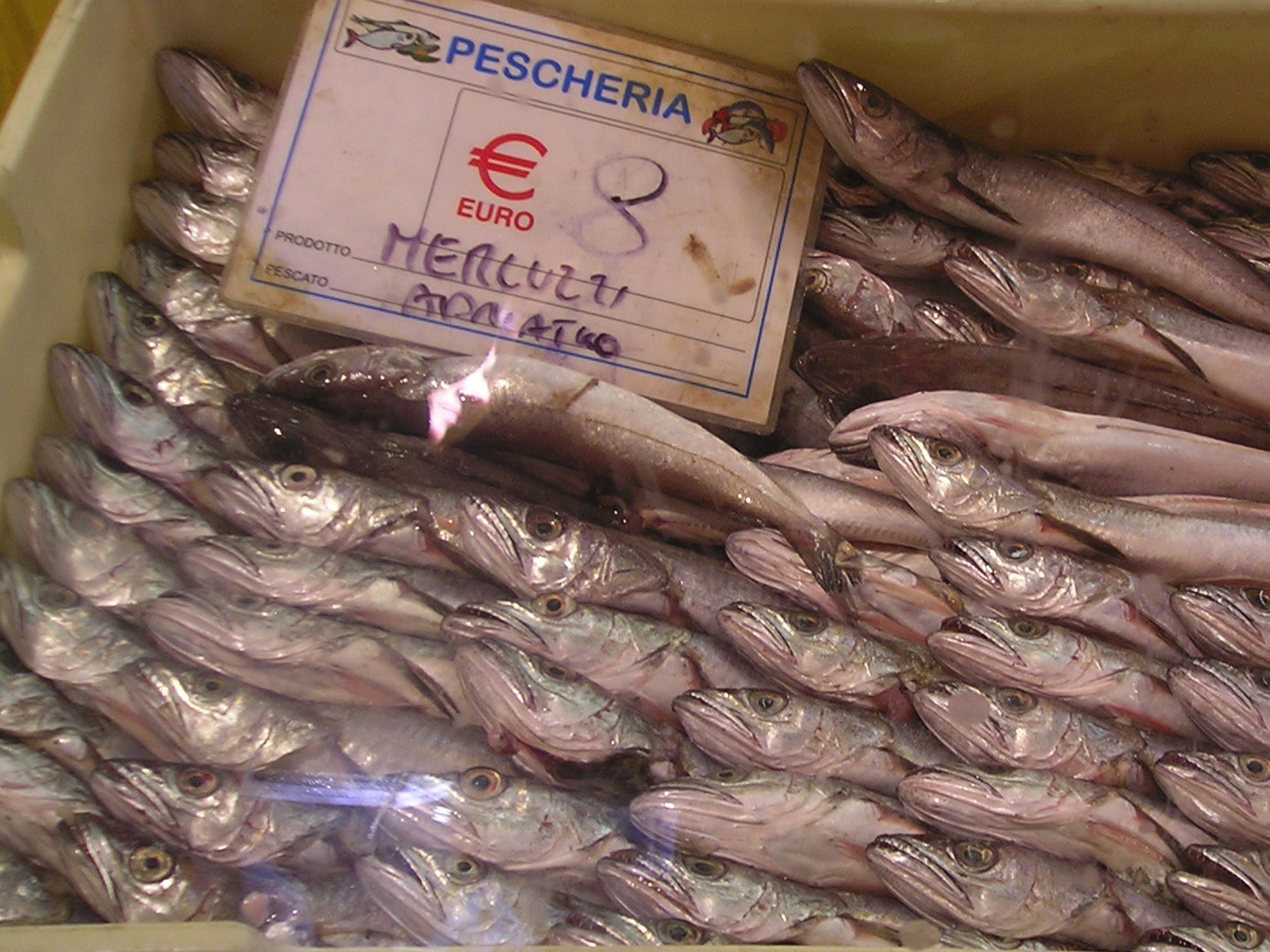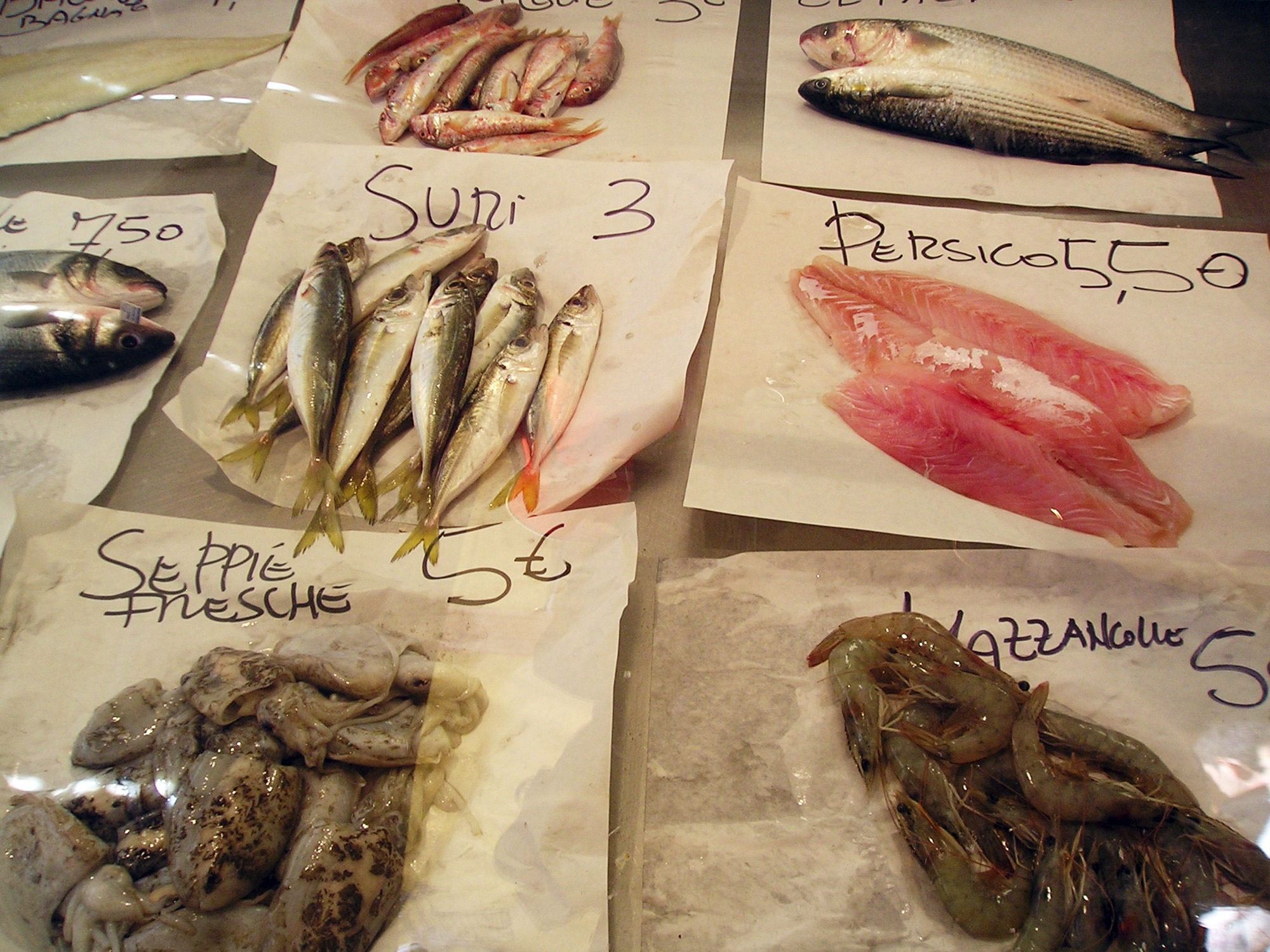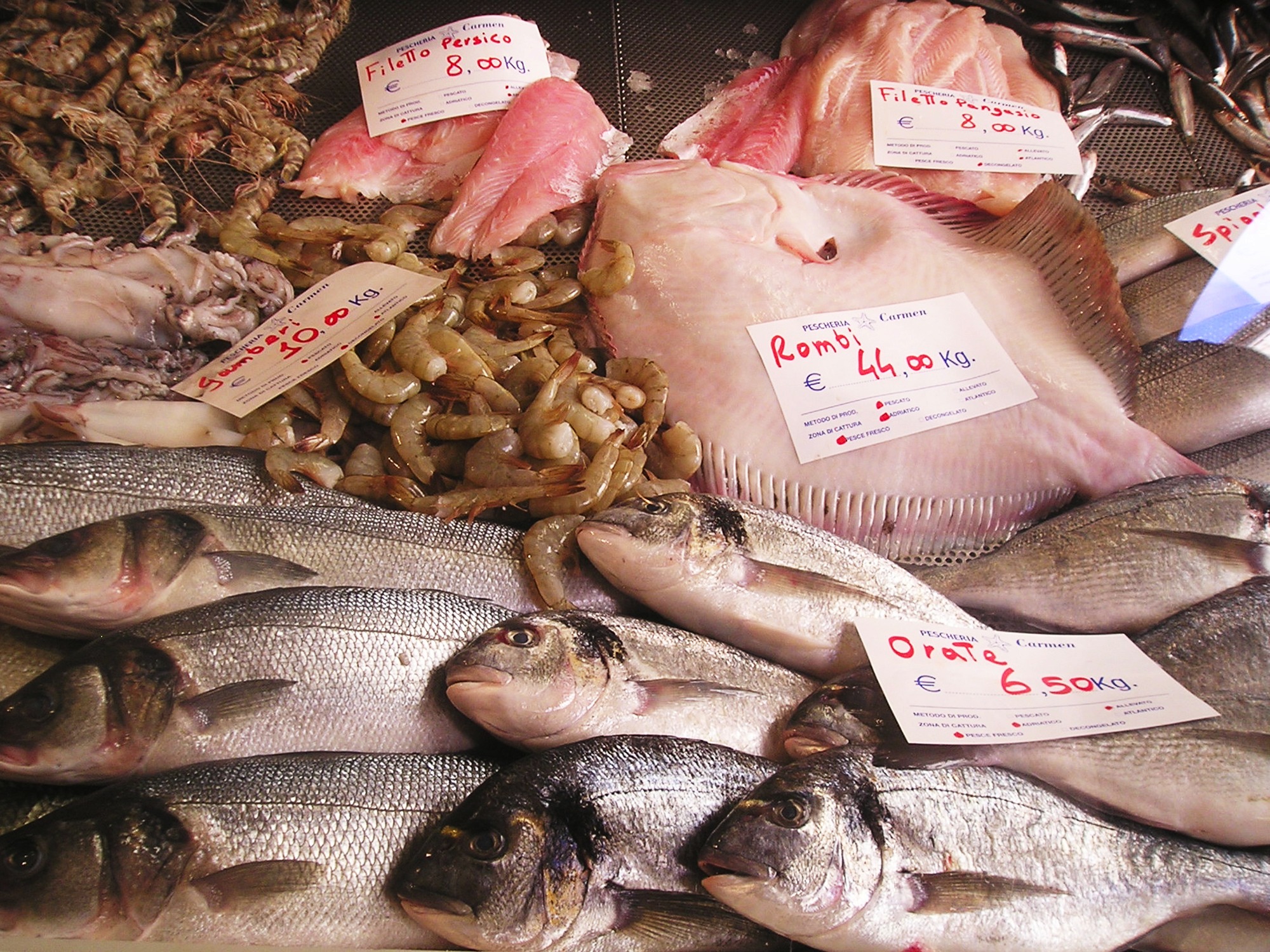 There is a very vibrant fish market in Fano, brim-full with outstanding fish at good prices. Fano is one of the busiest fishing ports on the Adriatic Coast. The Fano coastal plain is a paradise for those who love to eat fish. Fano's covered fish market, near the central square, is open daily and has 12 Pescherie (Fishmongers) displaying an amazing selection of fish:
Fano Fish Market
Rita e Chicco
F. Lli Ciminari
Thomas e Roberto
Alfredo
Mare e Altro
Lilly e Carlo
Fishmongers in other places
Saltara - Pescherie Rita
Senigallia - Starfish Pantano
Senigallia - Da Ninin (Via Mamiani)
Fano - Rita e Chicco (Piazza A. Costa)
Pesaro - Banco Pesce
The Le Marche Annual International Festival of Fish Soup and Brodetto (www.festivalbrodetto.it) is held between mid September and mid October.
There are 18 Participating Restaurants in Fano, including Il Bottigliere and La Perla; Pesaro has 5; Marotta has 3; Bargni has 1 – Casa Oliva.
Our favourite fish restaurants include:
Da Tano

†

Fano Beach

(+39) 0721 823291

Circolino del Molo

Casteldimezzo

(+39) 0721 208118

Uliassi

†

Senigallia

(+39) 071 65463

Madonnina del Pescatore

†

Senigallia

(+39) 071 698267

La Baita

Pesaro Port

(+39) 0721 25672

Casa Nolfi

†

Fano

(+39) 0721 822066

La Quinta

Fano Port; Cheap and cheerful

(+39) 0721 8008043

Il Castagno
www.hotelcastagno.it
Orciano; Excellent fish - Fridays only. Exceedingly good value!
(+39) 0721 977672
† Member of The Cuochi Di Marca - a 'club' of top quality restaurants in Le Marche (therefore the prices will be higher) www.cuochidimarca.it
Facilities
The property is a charming, comfortable, traditional Italian farmhouse, and can accomodate up to 5. Ideal for a family of 2 adults and 3 children or two couples. The furniture is a mixture of country antique and modern. More...
Location
This Region of Italy (Le Marche) is truly beautiful. Its scenery is possibly the best in Central Italy and certainly rivals its neighbours Tuscany and Umbria. More...
Local Attractions
Nearby places to visit include: URBINO * * * * * The Renaissance jewel not to be missed. Raphael's home town and, together with the much larger Florence, birthplace of the Renaissance. A must. More...
Eating Out
Whether your love is fish or meat, you will find in the Le Marche region an incredible number of good places to eat. For good wines to accompany your meat or fish meal there will be plenty of D.D.O.C. wines to suit your palate; even the house wines are excellent and good value. There are 20 restaurants within 15 minutes drive of the house. More...
Daily Average Temperatures for Pesaro and Urbino from worldweatheronline.com
| | |
| --- | --- |
| Month | Avg High |
| January | 7°C |
| February | 9°C |
| March | 13°C |
| April | 16°C |
| May | 21°C |
| June | 26°C |
| July | 29°C |
| August | 29°C |
| September | 23°C |
| October | 18°C |
| November | 12°C |
| December | 8°C |